Georgia Police Officer Fatally Shot While Trying to Stop Carjacking Suspect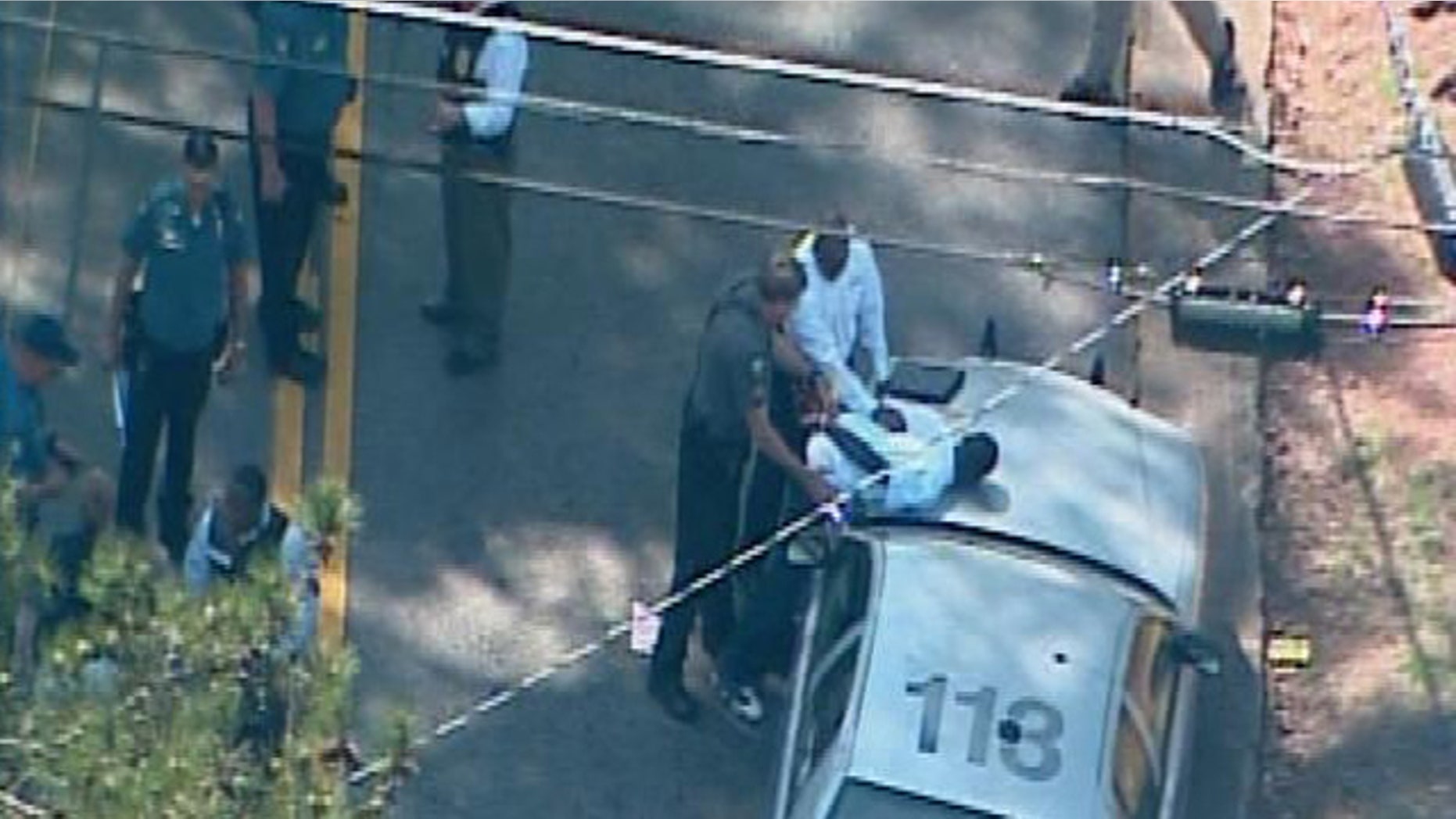 ATHENS, Ga. -- Police in a Georgia college town say one officer has been shot and killed and another hurt while trying to stop a carjacking suspect.
Athens-Clarke police Capt. Clarence Holeman tells The Associated Press the second officer, Senior Police Officer Tony Howard, was badly wounded and underwent surgery Tuesday.
Police are searching house-by-house for a suspect, whom they say is 33-year-old Jamie Hood, according to MyFoxAtlanta.com. One unidentified suspect was taken into custody.
The Athens Banner-Herald reports that Athens-Clarke police swarmed an area off a highway in a massive search for the shooting suspect after the gunfire was reported around 1:30 p.m. Athens, about 60 miles east of Atlanta, is home to the University of Georgia.
The Associated Press contributed to this report.