Georgia police hoping for 'miracle' after two teens fall into overflowing creek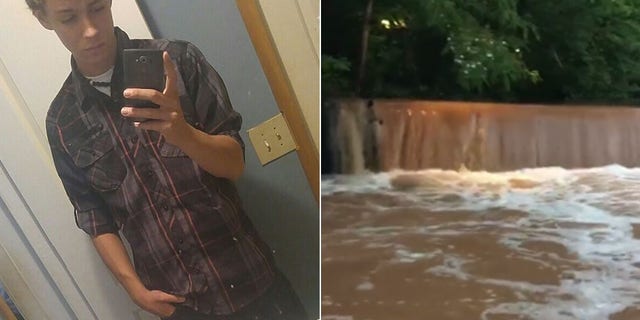 NEWYou can now listen to Fox News articles!
Georgia police say they are hoping for "a miracle" Saturday as they search for two teens feared to be dead after apparently getting swept away yesterday afternoon in an overflowing creek.
The Oconee County Sheriff's Office said the 18-year-olds fell into the water at Barber Creek in Athens around 3:45 p.m. Friday, and rescue crews using infrared cameras and dogs have yet to find them.
"We hope for a miracle but we understand the reality," the department posted on its Facebook page early Saturday, noting that the water levels have dropped, but remain swollen because of recent rainfall and runoff.
Fox 5 Atlanta reported that the grandfather of Robert "Bryant" Wade identified him as one of the teens missing.
"Bryant was a good strong going guy and this is a testimony of how strong the river is people this is real this is really real…and these kids need to pay attention to this," Roger Smart told the station.
The grandfather said Wade – who was set to graduate high school this summer – fell in while walking on top of a dam that was only about an inch higher than the rapidly-moving waters. He added that the other 18-year-old jumped in to try to rescue him.
Police said they would not release the names of either teen until they are found.
"We can't put crews in the water because the current is too swift," Oconee County Chief Deputy Lee Weems told Fox 5 Atlanta. "Divers can't go in and we can't put a boat in… it'd just get washed immediately downstream. We're hoping the water will recede if we don't get any more rain."
Police also said the creek was the site of a Civil War battle.
"Barber Creek is the site of a short battle where the Athens Home Guard fought back Stoneman's Raiders during the Civil War," the Oconee County Sheriff's Office posted on Facebook. "The dam and the surrounding beach area attract young people during the summertime in spite of the fact it is fenced and patrolled by security guards."