Georgia inmates who saved deputy's life get shorter sentences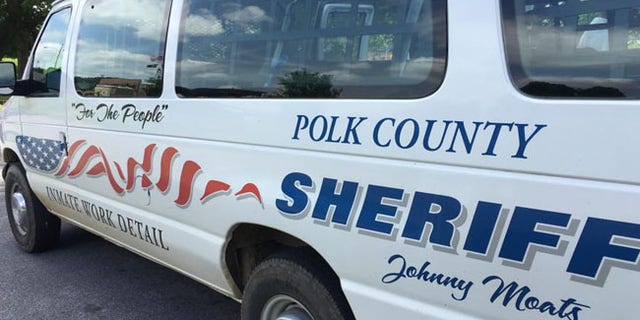 The six Georgia inmates who jumped into action and saved the life of a deputy who passed out will get a reward of shorter sentences, the sheriff said Tuesday.
"Anytime we have a trustee or inmate crew, that goes beyond normal duties, we cut them some extra time off," Polk County Sheriff, Johnny Moats, said.
CALIFORNIA GOOD SAMARITANS SAVE OFFICER FROM HIGHWAY BEATING
The Polk County officer, who was not identified in reports, collapsed and was unconscious, WXIA reported. The inmates noticed the medical emergency and quickly removed his shirt, opened his bulletproof vest and performed chest compressions, while another inmate called for an ambulance.
"When he started breathing, it was just real heavy and real fast," one of the inmates told the station. The officer's family provided the inmates with lunch and desserts for their action.
"When that happened, in my opinion, it wasn't about who is in jail and who wasn't," the inmate said. "It was about a man going down and we had to help him."
Sheriff Moats that he would take off about one-fourth of the inmates' sentences for their heroic actions. In addition, the inmates are being treated to homemade lunch and desserts prepared by the officer's family, Fox 5 Atlanta reported.
GEORGIA MANHUNT: ESCAPED INMATES ACCUSED OF KILLING GUARDS ARRESTED IN TENNESSEE

The deputy suffers from chronic Chiari malformation, which causes fluids to not flow properly. The high humidity reportedly may have contributed to his collapse.