Gay couple says they were asked to leave Sacramento mall for kissing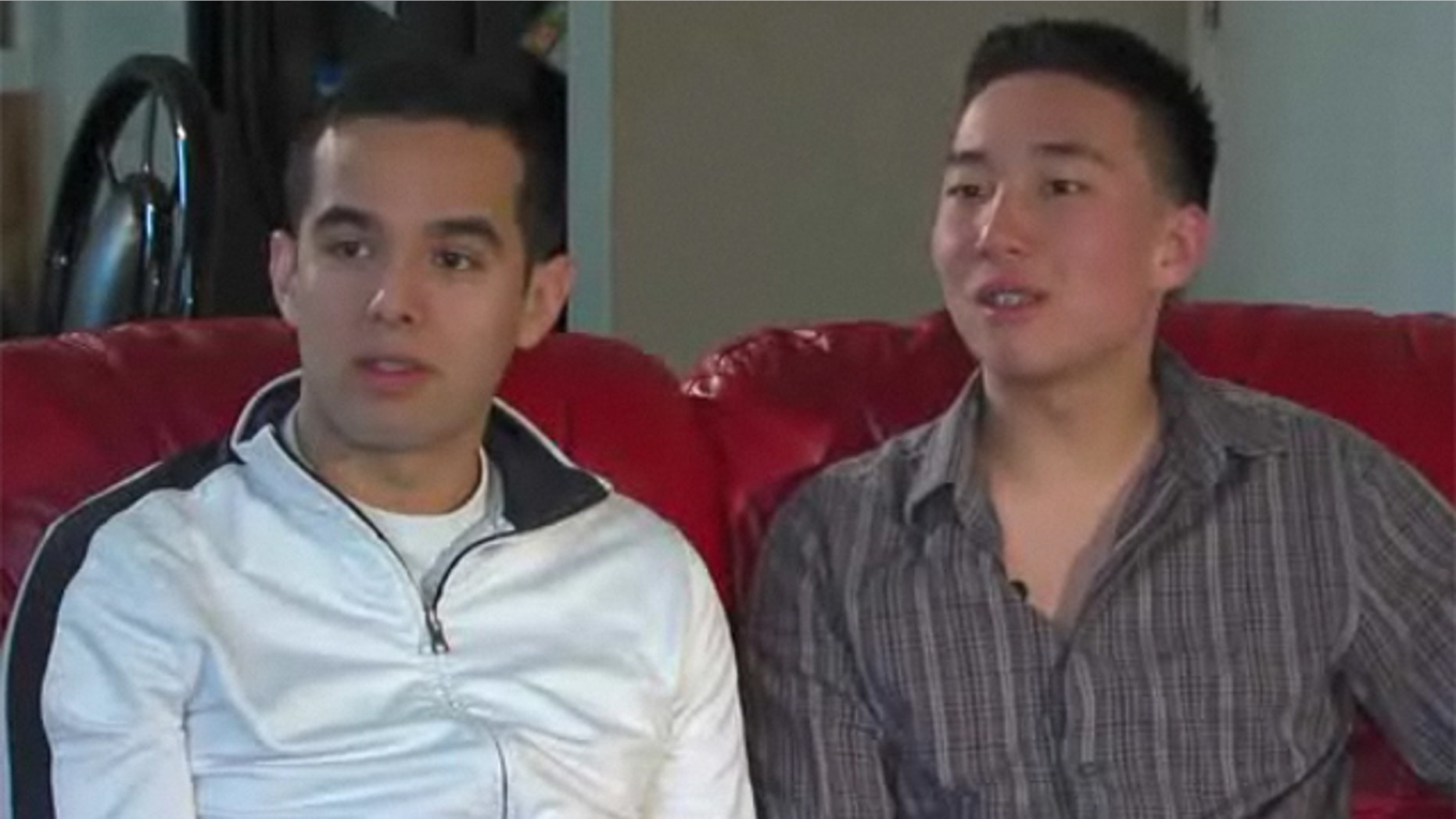 A gay couple says they were asked to leave a Sacramento mall for holding hands and kissing over the weekend.
21-year-old Daniel Chesmore and 24-year-old Jose Guzman tell Fox40 they were approached by a security guard while holding hands and kissing a few times at a mall in Roseville. They began recording the encounter once the guard approached them.
"If you continue to kiss, you will be asked to leave the mall. Period." the voice on the recording says. "I counted you guys kissing 25 times. I told you before, we contact any couple...about this."
The mall tells Fox40 that anyone who violates the mall's code of conduct will be asked to leave, but the station says it found nothing in the code of conduct that prohibits public displays of affection.
"I feel like we're always treated differently because we're gay. It makes me sad." Guzman tells Fox40.