Gay clubs: Patrons treasure a place to feel safe, be oneself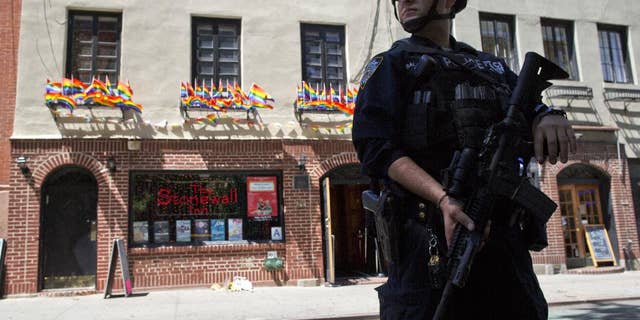 NEWYou can now listen to Fox News articles!
NEW YORK – Like many gay men across America, Jamie Brown has treasured memories of nights spent reveling at a gay club, a boisterous community gathering place where he could feel safe and be himself. He remembers it as a sanctuary.
After the nightclub massacre in Orlando, Florida, "it just won't be the same," Brown wrote in an emotional Facebook post. "The sanctuary has been defiled."
Sunday's attack on the Pulse nightclub, in which gunman Omar Mateen killed 49 people before dying in a gun battle, prompted an outpouring of reminiscence and reflection on the vital roles that such clubs have played for many lesbians, gays, bisexuals and transgender people across the U.S.
"Clubs are terribly important to the LGBT community," said Ken Darling, owner of the Minneapolis club LUSH.