Gang suspect on Most Wanted list for years is found hiding in drawer, held without bail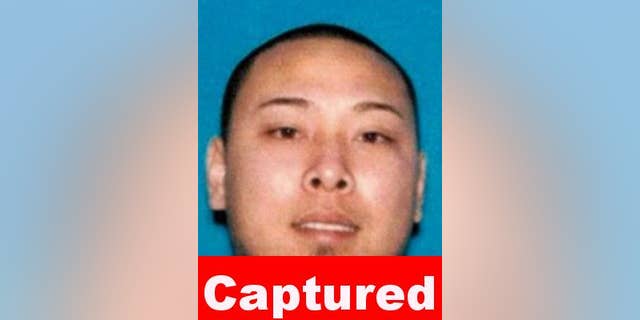 An alleged leader of a violent street gang who had been featured on Massachusetts State Police's Most Wanted list was ordered held without bail Wednesday for his role in a home invasion that resulted in murder, according to reports.
Cops found Steven C. Touch hiding in a drawer built into a bed frame in Lynn, Massachusetts Tuesday night, Fox 25 reported.
He was arraigned in Middlesex Superior Court on counts of murder, home invasion, conspiracy and attempted armed robbery, according to The Lowell Sun.
Authorities connected Touch, 28, to a July 12, 2012 home invasion in Billerica that led to the death of 22-year-old Quintin Koehler, who died of a single gunshot wound to the head. He and his brother, Ryan Koehler, confronted the home invaders — say prosecutors, looking to steal marijuana and several thousand dollars in cash — and tried to force them out of their home about 3:50 a.m., the Sun reported.
The FBI said Touch was an alleged leader of the Young Bloods, a violent street gang operating in and around Lynn. Touch had an arrest warrant issued for him on January 10, 2017 by Middlesex Superior Court for failing to appear in court on charges of possession of a large capacity firearm, possession of firearm without a license, possession of a large capacity feeding device, carrying a loaded firearm, and defacing a serial number on a firearm. Subsequently, on May 22, 2017, the FBI said, another arrest warrant was issued for him out of U.S. District Court in Boston, Massachusetts for unlawful flight to avoid prosecution.
Touch's lawyer said it's unfair he was ever put on the most wanted list.
"I've represented Mr. Touch on a number of different cases charges and allegations, no one has ever presented to me any evidence that this is a leader of a gang," defense attorney John Morris told Fox 25 Boston.