Gag order issued in cookout ambush case; 5, unborn baby dead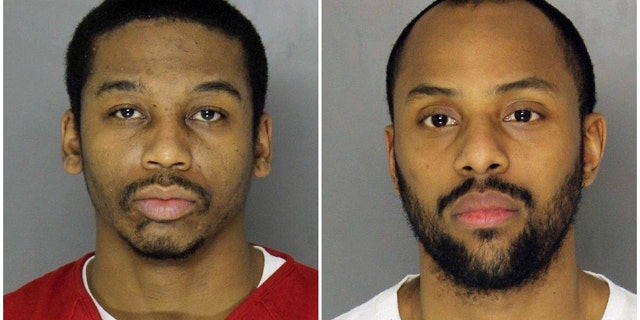 PITTSBURGH – A judge has issued a gag order applying to all parties in the case of two men accused of killing five people and an unborn baby at a Pennsylvania cookout last year.
Common Pleas Judge David Cashman on Wednesday said the order limiting public comments will apply not only to Allegheny County prosecutors and the defense attorneys but also to witnesses, relatives, police, jail staff and the defendants.
Prosecutors are seeking the death penalty against Cheron Shelton and Robert Thomas in the March 2016 killings in the Pittsburgh suburb of Wilkinsburg.
Authorities allege Thomas opened fire on one side of the backyard while Shelton gunned the victims down as they ran onto a porch for safety. Defense attorneys say the men are innocent.