Fury unleashed at CEO after video shows him kicking pal's puppy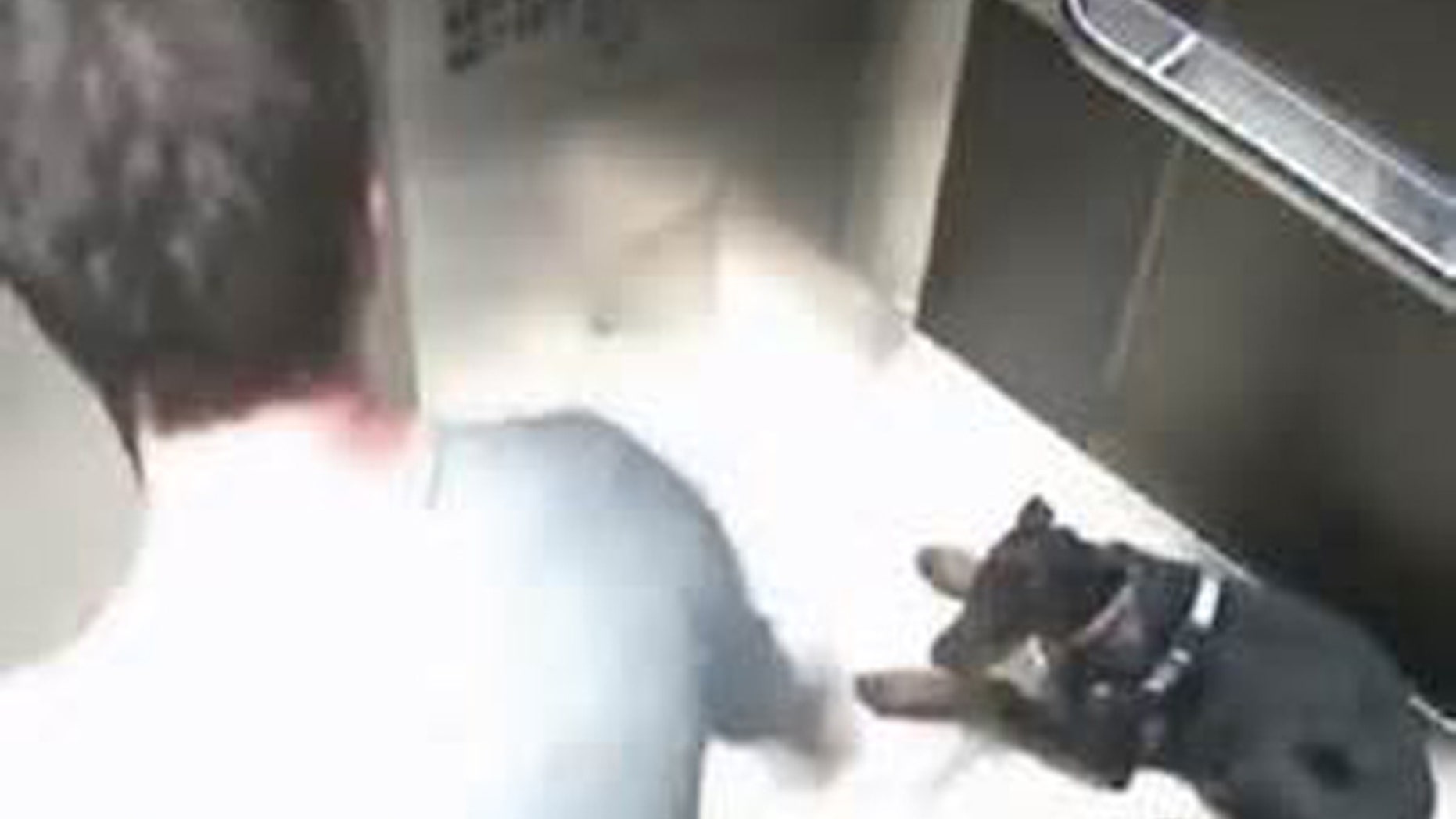 The millionaire CEO of an arena concessions company is in the doghouse after an elevator surveillance video showing him kicking a pal's puppy mercilessly went viral.
Desmond "Des" Hague, the top dog at Stamford, Conn.,-based Centerplate, which serves food and drink at some of America's biggest stadiums, was caught on a July 27 video repeatedly kicking a 1-year-old Doberman pinscher named Sade and yanking the poor pooch's leash so hard it "is lifted into the air," court documents allege. The video was shot in Vancouver, where Hague was reportedly pet-sitting for a friend at a building called Private Residences at Hotel Georgia.
"This incident is completely and utterly out of character and I am ashamed and deeply embarrassed," Hague said in a statement released Saturday, just two days after the video was released to Global News. "Under the circumstances of the evening in question, a minor frustration with a friend's pet caused me to lose control of my emotional response. Unfortunately, I acted inappropriately, and I am deeply sorry for that and am very grateful that no harm was caused to the animal."
Officials at the British Columbia Society for the Prevention of Cruelty to Animals said they learned of the tape's existence from a concerned citizen, though it was not clear when the agency was first contacted. The video was aired on Global News in Vancouver on Thursday, though an SPCA official told the The Vancouver Sun the SPCA didn't give the video to the news outlet.
Centerplate's Board of Directors issued a statement saying they put Hague on "indefinite probation," ordered him to donate $100,000 to establish a Sade Foundation to help abused dogs in Vancouver and to perform 1,000 hours of community service in support of groups that help care for animals.
The frightening video shows Hague enter the elevator and the dog huddling in the corner. The dog absorbs a series of kicks and is lifted into the air by her leash.
Twitter users threatened to boycott stadiums that use Centerplate as long as Hague remains in the leadership role, Pix11 reported. These stadiums include the Superdome, Notre Dame and Lucas Oil, to name a few.
One person tweeted, "@centerplate will be at the ND game this weekend with prestigious alum urging them to eat before because we will not be eating in stadium."
Marcie Moriarty, the BC SPCA's chief prevention and enforcement officer told the newspaper two SPCA officers retrieved the dog in a dirty crate that smelled like urine. The dog, which appeared to have been abused, is in the SPCA's custody and is doing well, Moriarty said. She said the dog's owner, who she didn't identify, can appeal to have the dog returned.
Hague has been CEO of Centerplate since 2009.