Fugitive polygamous sect leader likely used olive oil to aid escape, FBI says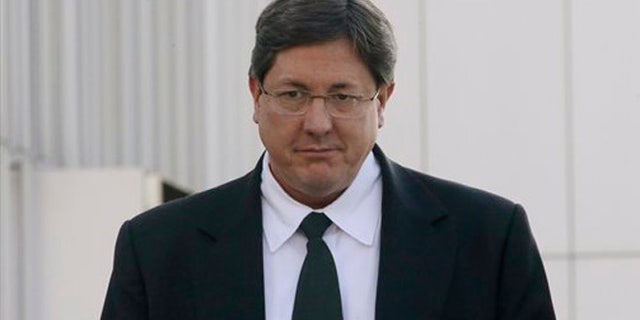 NEWYou can now listen to Fox News articles!
The leader of a polygamous Mormon sect likely used olive oil or some other lubricant to slip off his home GPS monitor and escape home confinement last month.
Lyle Jeffs was awaiting trial in a multimillion-dollar federal food stamp fraud case. FBI Special Agent in Charge Eric Barnhart, told Fox 13 that the substance Jeffs used to remove the bracelet did not damage it "such to trigger the full array of alarms that law enforcement or the U.S. Marshal's Service would have responded to."
Jeffs, a bishop in the Fundamentalist LDS Church, is accused of ordering members to turn over food stamp benefits to church leaders. Utah officials say so-called SNAP benefits are only intended for use by direct recipients.
FBI spokeswoman Sandra Yi Barker said Tuesday that Jeffs may have been driven away in a dark, late-model Ford Mustang that neighbors saw at his Utah house June 18.
U.S. District Court Judge Ted Stewart had ordered Jeffs released from prison less than two weeks earlier over the objections of prosecutors. Stewart said the 10 other defendants in the case had already been released and obeyed the court's conditions. Prosecutors disagreed, claiming Jeffs was a flight risk.
On Tuesday, Jeffs' attorney filed a motion to dismiss the indictment, claiming that Fundamentalist LDS members have a right to consecrate their property to the church, which then redistributes it according to their community's "wants and needs."
Lyle Jeffs is the brother of Warren Jeffs, the former FLDS leader who was convicted of sexual assault charges related to underage "marriages" the group contracted. He was sentenced to life in prison in 2008.
The FBI has issued a wanted poster calling Lyle Jeffs armed and dangerous.
The Associated Press contributed to this report.