FOX NEWS FIRST: Uranium One deal-Clinton scandal could get special counsel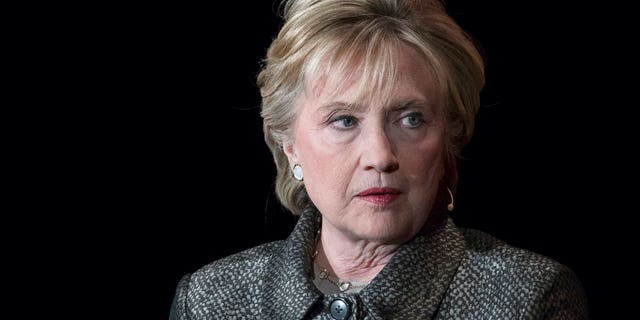 NEWYou can now listen to Fox News articles!
Welcome to Fox News First. Not signed up yet? Click here.
Developing now, Tuesday, Nov. 14, 2017:
Attorney General Sessions leaves door open to special counsel in Uranium One deal-Clinton Foundation scandal
Donald Trump Jr. confirms he communicated with WikiLeaks before the 2016 presidential election
New pressure on Republican Ala. Senate candidate Roy Moore to drop out of the race after fifth woman accuses him of sexual misconduct
President Trump wraps up Asia trip
Sean Hannity urges supporters to stop protesting Keurig coffeemakers after the company pulled ads over Roy Moore sex scandal coverage
TUNE IN: Don't miss Fox News' Tax Cut Town Hall with House Speaker Paul Ryan, hosted by Bret Baier and Martha MacCallum today at 6:30 p.m. ET as everyday Americans will have an opportunity to find out how tax reform could impact their daily lives!
THE LEAD STORY: Fox News Exclusive - Attorney General Jeff Sessions directed senior federal prosecutors to evaluate "certain issues" requested by congressional Republicans, involving the sale of Uranium One and alleged unlawful dealings related to the Clinton Foundation, leaving the door open for an appointment of another special counsel ... In a letter first obtained by Fox News, the Justice Department responded to July 27 and September 26 requests from House Judiciary Committee Chairman Bob Goodlatte, R-Va., and other committee members, who called for the appointment of a special counsel to investigate the matters in question. The letter comes as Sessions is scheduled to testify before the House Judiciary Committee today.
DONALD TRUMP JR. RELEASES WIKILEAKS COMMUNICATION: President Trump's eldest son, Donald Trump Jr., has confirmed on Twitter that he corresponded with WikiLeaks before the 2016 presidential election ... Trump Jr. released his entire dialogue with WikiLeaks in a series of tweets Monday night. WikiLeaks published thousands of emails hacked from the Democratic National Committee and Clinton campaign Chairman Tony Podesta during the course of the presidential campaign. This is not the first time that Trump Jr's actions have been questioned amid the larger probe into Russian meddling and potential collusion with Trump campaign associates in the 2016 presidential election. In June 2016, he accepted a now-highly scrutinized meeting with Russian attorney Natalia Veselnitskaya, after he allegedly was promised "dirt" on Hillary Clinton.
GOP PRESSURE ON MOORE MOUNTS: A growing number of national Republican leaders have pulled their support for Alabama GOP Senate candidate Roy Moore in the wake of allegations claiming he had inappropriate sexual contact with teenage girls ... On Monday, a fifth woman, Beverly Young Nelson, stepped forward and said Moore assaulted her in the late 1970s when she was a 16-year-old waitress and he was a 32-year-old lawyer. Moore called Nelson's claims "absolutely false," saying ""I don't even know this woman, I don't know anything about her." Last week, The Washington Post reported that four women accused Moore of initiating sexual contact with them in the late 1970s and early 1980s. GOP politicians continued to come out against Moore's candidacy following Nelson's accusations, with Senate Majority Leader Mitch McConnell calling for Moore to "step aside" in the Senate race against Democrat Doug Jones, and acknowledging the possibility of a write-in candidate. Other Republicans who called on Moore to drop out or rescinded their support included the following: Sens. John McCain, John Cornyn, Lindsey Graham, Richard Shelby and Ted Cruz.
TRUMP'S NEW RULES: President Donald Trump says all countries that trade with the U.S. "know that the rules have changed" as he wrapped up his Asia tour ... "The United States has to be treated fairly and in a reciprocal fashion," Trump tweeted from Manila, the final stop before he arrives back in Washington later today. "The massive TRADE deficits must go down quickly!" This was a theme Trump stressed repeatedly throughout a nearly two-week trip through Japan, South Korea, China, Vietnam and the Philippines and in one-on-one leaders of those nations.
HANNITY CALLS FOR CEASE-FIRE IN KEURIG PROTESTS: Fox News' Sean Hannity asked fans to quit smashing their Keurig coffeemakers, after critics blasted the company for moving to pull its advertising from his show over his coverage of sexual assault accusations against U.S. Senate candidate Roy Moore ... "Please stop smashing your Keurig coffee machines," Hannity said in his monologue Monday night, explaining that the coffee company was "a victim in all of this." Conservatives took to social media over the weekend to post videos of themselves throwing out, or destroying, their Keurig machines after the company tweeted Saturday that it "worked with our media partner and FOX news to stop our ad from airing during the Sean Hannity Show." Hannity said the liberal group Media Matters for America was responsible for targeting his advertisers after critics took his comments out of context and said he seemed to defend Moore.
AS SEEN ON FOX NEWS
REDEMPTION FOR JUANITA?: "I think, in this situation, we're actually advancing. I think people are starting to believe and realize that I was truly sexually assaulted by Bill Clinton We all have the right to be believed ... I hope they [The Clintons] get what's due to them." – Juanita Broaddrick, who alleges President Clinton raped her in 1978, on "The Ingraham Angle," on the impact the sexual misconduct allegations against Roy Moore and several Hollywood figures, may have on her story. WATCH
FOUNDATION FOR POTENTIAL MENENDEZ APPEAL: "This is really unprecedented ... She did everything but name names." – Judge Andrew Napolitano, on "The Daily Briefing," reacting to the decision by a dismissed juror in the corruption trial of Sen. Robert Menendez to speak openly to the press prior to going on vacation. WATCH
ACROSS THE NATION
30,000 visas issued to people from terror-sponsoring countries since 2007: State Department.
Army lifts ban on cutters, mentally ill and drug abusers to meet recruiting goals.
Penn State fraternity gave pledge 18 drinks in nearly 90 minutes, charges upgraded, prosecutor says.
MINDING YOUR BUSINESS
U.S. banks speed up with first new payment system in 40 years.
Despite record stock gains, US IPO market trails Asia-Pacific region.
Don't let roadwork shut down your small business.
NEW IN FOX NEWS OPINION
Todd Starnes: GQ should've named Colin Kaepernick its 'Coward of the Year.'
Jessica Tarlov: Democrats, stay out of the Alabama Senate race if you want to win
Black professor in NY Times op-ed rules out friendship with whitesnow that Trump is president. What's next?
HOLLYWOOD SQUARED
Tom Sizemore reportedly kicked off 2003 movie set for touching 11-year-old-girl
Jason Aldean details early moments of the Las Vegas shooting for the first time.
Supergirl and Arrow stars respond to allegations that showrunner harassed staff.
DID YOU HEAR ABOUT THIS?
Mystery deepens over whether Amelia Earhart was eaten by three-foot crabs with claws like lion jaws.
Black Friday's biggest deals and savings.
'Chilean Titanic' mystery solved after 95 years.
STAY TUNED
On Fox News:
Fox & Friends, 6 a.m. ET: Sen. Chuck Grassley sounds off on calls for a special counsel into the Obama-era Russia-Uranium One deal; A double amputee veteran who ran 31 marathons in 31 days tells his inspiring story; and Newt Gingrich sizes up President Trump's Asia trip and new developments in the Uranium One controversy.
America's Election Headquarters: Fox News' Tax Cut Town Hall with House Speaker Paul Ryan, hosted by Bret Baier and Martha MacCallum, 6:30 p.m. ET.
The Story with Martha MacCallum, 7 p.m. ET: Rep. Trey Gowdy takes on the possibility of a special counsel in the Uranium One deal and more
Tucker Carlson Tonight, 8 p.m. ET: Tucker takes on Lansing, Mich. Mayor Virg Bernero, who says the national anthem is battle hymn that promotes violence.
On Fox Business:
Mornings with Maria, 6 a.m. ET: Senate Judiciary Chairman Chuck Grassley and House Oversight Committee Chair Trey Gowdy on the latest developments in the Uranium One-Clinton Foundation investigation. Facebook co-founder Andrew McCollum on accusations that the social media giant's founding fathers knew about its potential harmful effects.
Varney & Co., 9 a.m. ET: Seinfeld's John O'Hurley previews this year's National Dog Show
The Intelligence Report with Trish Regan, 2 p.m. ET: Rep. Ron DeSantis of the House Oversight and Government Reform Committee on the possibility of a special counsel in the Uranium One investigation.
Making Money with Charles Payne, 6 p.m. ET: Rep. Jim Renacci of the House Ways and Means Committee on latest in the quest for tax reform
On Fox News Radio:
Check out the Fox News Rundown! Fox News Radio's new long-form podcast features insights from top newsmakers, along with reporters and contributors from across all Fox News Channel platforms. All episodes of this podcast can be found at: www.foxnewsrundown.com. Want it sent straight to your mobile device? Subscribe through Apple Podcasts, Google Play, and Stitcher.
The Brian Kilmeade Show, 9 a.m. ET to Noon ET: Columnist Jonah Goldberg takes on the hottest political headlines of the day.
#OnThisDay
1986: The Securities and Exchange Commission imposes a $100 million penalty on inside-trader Ivan F. Boesky and bars him from working again in the securities industry.
1969: Apollo 12 blasts off for the moon.
1851: Herman Melville's novel "Moby-Dick" is published in the United States, almost a month after being released in Britain
Thank you for joining us on Fox News First! Enjoy your Tuesday and we'll see you in your inbox first thing Wednesday morning.