FOX NEWS FIRST: Mueller Russia probe has credibility problem; Gay wedding cake showdown in Supreme Court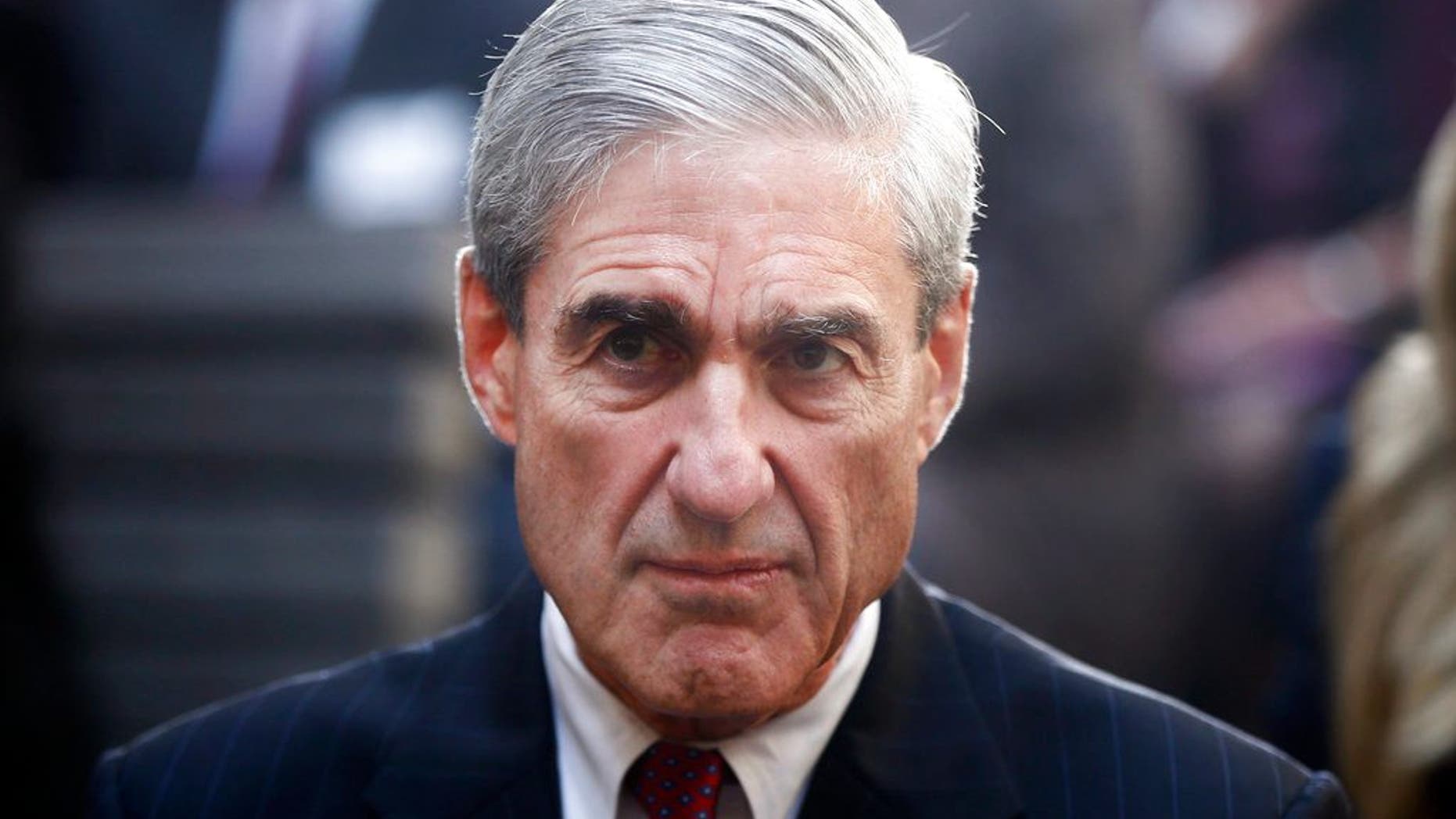 Welcome to Fox News First. Not signed up yet? Click here.
Developing now, Tuesday, Dec. 5, 2017:
New revelations about FBI agent cast doubt on special counsel Robert Mueller's Russia's probe
New sex allegations against Rep. John Conyers as he prepares to make announcement today
The RNC resumes support of Alabama Senate candidate Roy Moore
Supreme Court to hear arguments on gay wedding cake controversy
Congress moves closer to final tax bill with House vote
THE LEAD STORY: Revelations about anti-Trump views of an FBI agent who played a key role in Michael Flynn's questioning and in the Hillary Clinton email probe has cast doubt on the credibility of Special Counsel Robert Mueller's Russia probe and the integrity of agency ... Peter Strzok, who was removed from Mueller's investigation because he sent anti-Trump messages to a colleague, oversaw the FBI's interviews with ousted National Security Advisor Michael Flynn, Fox News confirmed. Strzok, a former deputy to the assistant director for counterintelligence at the FBI, also changed former FBI Director James Comey's early draft language about Hillary Clinton's actions regarding her private email server from "grossly negligent" to "extremely careless," Fox News confirmed. The language being edited was important because classified material that's been mishandled for "gross negligence" calls for criminal consequences, analysts point out. Strzok is under review by the Justice Department's Office of Inspector General for the role he played in the Clinton email investigation. The reports about Strzok prompted President Trump to suggest over the weekend that the handling and closure of the Clinton email probe without criminal charges allegedly was driven by partisan politics.
MOMENT OF TRUTH FOR CONYERS?: Another woman has accused embattled Rep. John Conyers of sexual misconduct as he is expected to make an announcement about his political future today ... Elisa Grubbs, who says she worked for Conyers for more than a decade, reportedly said in an affidavit that he slid his hand up her skirt and rubbed her thighs while she was sitting next to him in the front row of a church. Grubbs is the cousin of another accuser, Marion Brown, who reached a confidential settlement with Conyers over sexual harassment allegations. The new allegations emerged as Conyers, 88, is expected to speak on a Detroit radio show today about his political future, according to his attorney, Arnold Reed. Conyers is the longest-serving current House member and has already stepped aside from his position as ranking member of the House Foreign Affairs Committee.
MOORE BACKING: The Republican National Committee is once again supporting embattled Republican Senate candidate Roy Moore after President Trump formally endorsed him, a senior RNC official told Fox News ...  Despite losing the backing of many top Republicans, Moore was praised by Trump who said that Republicans would need his vote "on stopping crime, illegal immigration, Border Wall, Military, Pro Life, V.A., Judges 2nd Amendment and more." The RNC's reversal comes three weeks after it announced it had severed its fundraising ties to Moore following allegations that he'd molested two teenagers when he was in his 30s.
GAY RIGHTS VERSUS RELIGION IN HIGH COURT: The encounter between a same-sex couple and a Colorado baker lasted just a few seconds -- but the legal, political and social impact could extend for decades after the Supreme Court takes up their case today ... The justices will hear oral arguments in perhaps the most closely watched appeal so far this term, pitting religious conviction against anti-discrimination laws.  At issue is a July 2012 encounter, when Charlie Craig and David Mullins of Denver visited Masterpiece Cakeshop to buy a custom-made wedding cake. Owner Jack Phillips refused his services when told it was for a same-sex couple. A state civil rights commission sanctioned Phillips after a formal complaint from the gay couple.
ANOTHER STEP CLOSER TO TAX REFORM: The Republican-controlled U.S. House of Representatives has voted to go to conference on tax legislation with the Senate, moving Congress another step closer to a final bill ... The House voted 222-192 to go to conference with the Senate, setting up formal negotiations on the legislation that could take weeks to complete. Seven Republicans voted "no." The Republican-led Senate was expected to hold a similar conference vote later this week.
AS SEEN ON FOX NEWS
A MATTER OF TRUST: "It's certainly a problem when we have no trust in any of our institutions. The president's at war with the FBI, the FBI's at war with the president, the president's at war with parts of the DOJ. Right now, it seems like no one trusts any member of any institution." – Political commentator Ben Shapiro, on "America's News HQ," on the rift between President Trump and the FBI and the Justice Department. WATCH
FATHER OF BALTIMORE OFFICER IN FREDDIE GRAY CASE SPEAKS OUT : "Some person out there [might] like to even it up." - Edward Nero Sr., father of one of the Baltimore police officers involved in the Freddie Gray case, speaking exclusively to "The Story with Martha MacCallum," on what life has been life for his son after his acquittal and return to the force and why the officers will never be allowed to work a street beat. WATCH
ACROSS THE NATION
Southern California wildfire forces over 1000 homes to evacuate.
FBI issued over 4,000 orders of gun retrieval, largest in 10 years.
LaVar Ball says he's withdrawing suspended son from UCLA.
MINDING YOUR BUSINESS
Cineworld to buy Regal Entertainment Group for $3.6 billion.
Cybercrime: 'We've only seen the beginning,' expert warns.
Lamborghini races after new customers with first SUV.
NEW IN FOX NEWS OPINION
Log Cabin Republican: Gay wedding cake case doesn't have to be a zero sum game.
Jason Chaffetz: National Park lovers should applaud Trump's monument decision.
My dog Mocha was an expression of God on earth, as all dogs are.
HOLLYWOOD SQUARED
Billy Bush to Colbert: 'Everybody had to kiss the ring of Donald.'
ABC News boss berates staff for botched Brian Ross story, report says.
Chelsea Handler calls Sarah Sanders lewd names on her talk show, sparking outrage.
DID YOU HEAR ABOUT THIS?
Former Miss Russia contestant mocked on Instagram over size of her feet.
Hair stylist's massive 'transformation' scissors are charming the internet.
Ancient forbidden Christian text of Jesus' 'secret teachings' to his 'brother' found.
STAY TUNED
On Fox News:
Fox & Friends, 6 a.m. ET: On the heels of the Kate Steinle verdict, Rep. Todd Rokita explains his proposed bill to imprison officials who would shelter illegal immigrant criminals; plus Todd Piro has "Breakfast with Friends" in South Carolina.
The Story with Martha MacCallum, 7 p.m. ET: Former campaign manager Corey Lewandowksi and deputy campaign manager David Bossie give the inside story on their new book on the Trump presidential campaign.
Tucker Carlson Tonight, 8 p.m. ET: Tucker is live and on the scene in Las Vegas as he looks for elusive answers in the worst mass shooting in U.S. history.
Fox News @ Night, 11 p.m. ET: An inside look at the Supreme Court arguments pitting religious freedom against anti-discrimination laws in the Colorado gay wedding cake controversy.
On Fox Business:
Mornings with Maria, 6 a.m. ET: Marc Lotter, former special assistant to President Trump and Vice President Pence's former press secretary, takes on the new revelations about the partisan FBI agent in the Mueller Russia probe and Clinton email case; Kevin Hassett, Council of Economic Advisers for the White House chairman, and former House Majority Leader Eric Cantor on the latest steps towards tax reform.
Varney & Co., 9 a.m. ET: Actor and congressional candidate Antonio Sabato Jr. sounds off the not guilty verdict in the Kate Steinle murder trial.
Risk & Reward, 5 p.m. ET: Former FBI Assistant Director Jim Kallstrom on the credibility of the agency following the controversy over the partisan FBI agent in the Mueller Russia probe and Clinton email case.
On Fox News Radio:
The Fox News Rundown podcast: The Supreme Court will begin to hear arguments in the controversial case of a Colorado baker who refused to make a wedding cake for a same-sex couple.   Fox News judicial analyst Judge Andrew Napolitano discusses the legal arguments for both sides and the larger implications of the case. President Trump continues his plan to roll back regulations set by previous administrations, announcing Monday that two monuments in Utah will be downsized. Douglas Holtz-Eakin, president of the American Action Forum and Josh Ewing, executive director of Friends of Cedar Mesa, provide insight. Plus, commentary from the Fox News Medical A-Team's Dr. Marc Siegel.
Want the Fox News Rundown sent straight to your mobile device? Subscribe through Apple Podcasts, Google Play, and Stitcher.
The Brian Kilmeade Show, 9 am to Noon ET: Allen West takes on Trump's next step in handling North Korea; Karl Rove and Marie Harf take on the latest controversies in the Mueller Russia probe, Clinton email case, Rep. John Conyers, Roy Moore and other hot political headlines. Former Navy SEAL Eli Crane gives a behind-the-scenes look at his company, Bottle Breacher.
#OnThisDay
2013: Anti-apartheid icon Nelson Mandela, South Africa's first black president, dies at age 95.
1994: Republicans choose Newt Gingrich to be the first GOP speaker of the House in four decades.
1952:  The Great Smog of London descends on the British capital; the unusually thick fog, which contained toxic pollutants, lasts five days and is blamed for causing thousands of deaths.
Thank you for joining us on Fox News First! Enjoy your day and we'll see you in your inbox first thing Wednesday morning.