Fourth day of severe weather brings the risk of more tornadoes
Good morning everyone.  After hundreds of reports of severe weather and over two dozen reports of tornadoes, we have another day of strong storms.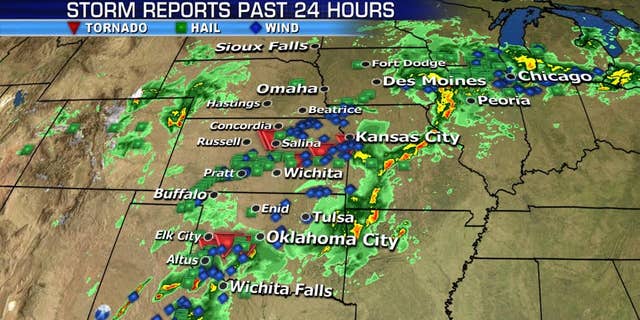 The threat for large hail, damaging winds, tornadoes, and flooding shifts slightly east, stretching from north-central Texas to Iowa and Illinois.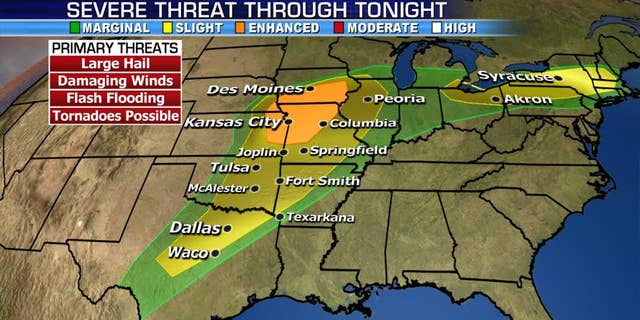 The greatest chances for significant weather will be across northeastern Oklahoma, far eastern Kansas, and much of western and northern Missouri. 
 
Meanwhile, after record breaking summer-like heat across the Northeast yesterday, temperatures across the East remain well above average today and Friday. These warm temperatures will fuel isolated strong storms across the Northeast and New England Thursday.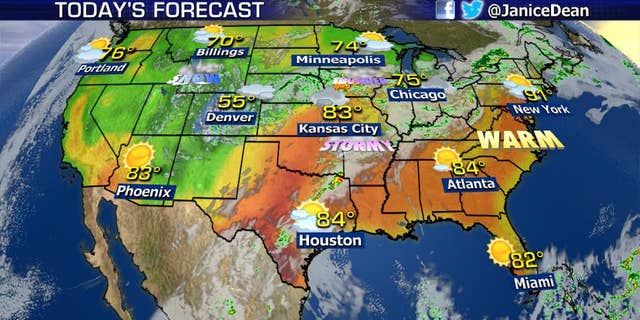 Have a great day everyone.  Tomorrow I'll be reporting from the Kentucky Derby on Fox and Friends so I hope you will tune in!
JD