Four men arrested in attack on Alabama teen who said 'Blue lives matter'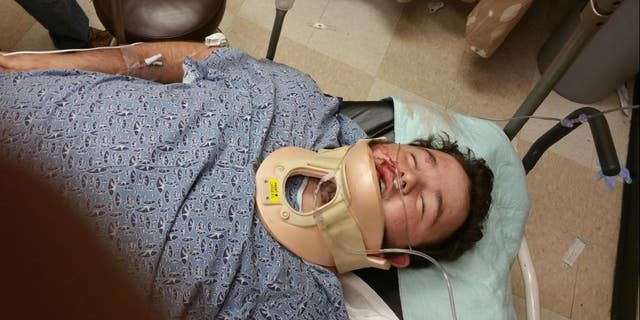 Four black men face assault charges in connection with the beating of a white Alabama high school student who had posted pro-police comments online, police confirmed Wednesday.
The men, all former Sylacauga High School students, were arrested Tuesday after the Sept. 30 attack against 17-year-old Brian Ogle, Sylacauga Police Chief Kelley Johnson told reporters. Police have said the attack may have been racially motivated.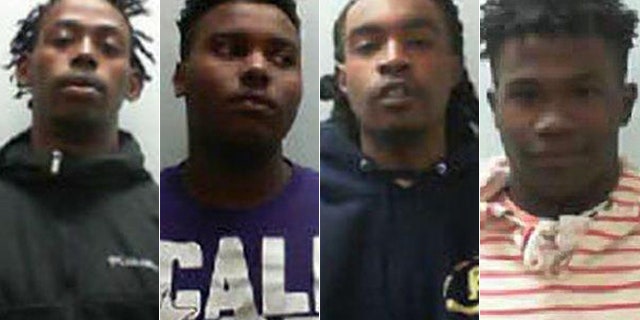 Ogle's mother, Brandi Allen, says her son responded to students wearing Black Lives Matter T-shirts at his school with "Blue lives matter," a defense of police officers. Officers found him bleeding on the ground after a homecoming football game.
He was hospitalized with serious head injuries.
Twenty-year-old Quartez Walker and 19-year-old Bobby Brown were arrested at Stillman College. Eighteen-year-old La Noah Ealy, Jr. was arrested at Auburn University in Montgomery. Twenty-year-old Daveon Nix was arrested in Sylacauga.
Nix is the son of Sylacauga District 2 City Councilwoman-elect Tiffany Nix, The Daily Home reported.
"Instead of us planning for his 18th birthday, we're here. Why? Because he made a statement that he backs the blue? I'm still trying to understand how someone, no matter the color of their skin, can do this to another human being," Allen said as her son recovered in the hospital. "I don't wish any harm on anyone's child. I would like for them to have to look at my child right now. I don't want any other mother to have to go through what I went through these past few days."
The Associated Press contributed to this report.