Former Vanderbilt football player found guilty of rape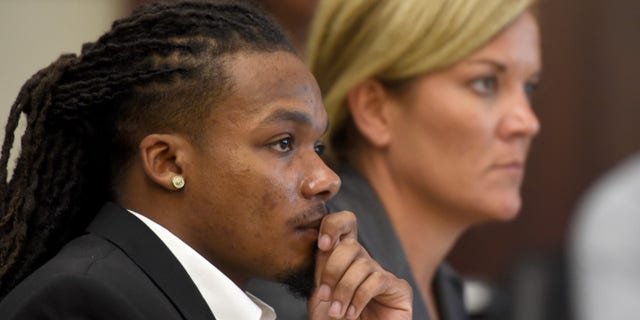 A former Vanderbilt University football player charged in the 2013 rape of an unconscious female student was convicted on Friday evening.
Brandon Banks was found guilty of aggravated rape and aggravated sexual battery but was found not guilty on five other counts. The decision came after the jury deliberated for 15 hours. His trial had started on Monday.
JURY CONSIDERING EX-VANDERBILT FOOTBALL PLAYER'S RAPE CASE
Banks, one of four former players charged with assaulting the woman, testified that he was bullied into participating in the incident. Prosecutors dismissed his explanation as an excuse made up because there was video evidence.
Two of the other players involved were already convicted and sentenced to 15 and 17 years in prison. The fourth player has testified against his teammates. That player's trial is still pending.
The Associated Press contributed to this report.