Former Teacher Pleads Guilty to Murdering Girl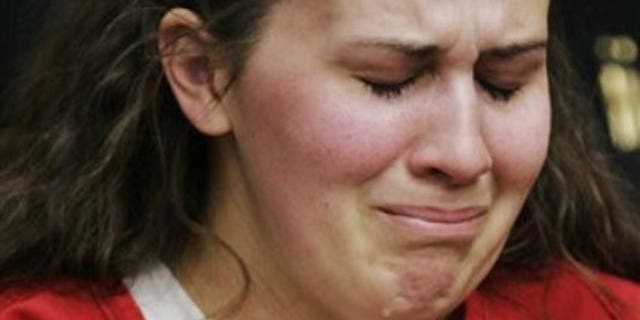 STOCKTON, Calif. -- A California Sunday school teacher accused of kidnapping, raping and killing an 8-year-old playmate of her daughter, then stuffing the body in a suitcase, pleaded guilty Monday to murder.
Melissa Huckaby, 29, entered the guilty plea in San Joaquin County Superior Court to a charge of first-degree murder with a special circumstance of kidnapping.
As part of a deal with prosecutors, all other charges -- including two involving rape and lewd or lascivious conduct with a child under 14 -- were dropped, according to Assistant Court Executive Officer Sharon Morris.
The initial charges in the grand jury indictment last year would have made her eligible for the death penalty if convicted. Her trial had been set to begin in October.
Morris said Huckaby now faces a sentence of 25 years to life in prison without the possibility of parole when she's sentenced June 14.
Authorities say Huckaby killed Sandra Cantu, a playmate of her young daughter, in March 2009. A search for the girl ended after 10 days when her body was found stuffed in a black suitcase pulled from an irrigation pond a few miles (kilometers) from the mobile home park where both the child and the defendant lived.
Sandra was last seen on a surveillance camera skipping near her home just five doors down from Huckaby.
Huckaby also had been charged with previously drugging a 7-year-old girl and a 37-year-old man, whom police believe she had been dating. Those charges also were dropped in the plea deal.
During Monday's hearing, Judge Linda Lofthus maintained the gag order that she had imposed in the case last year, according to Tracy police spokesman Tony Sheneman.
Angie Chavez, Sandra's aunt and the spokeswoman for the Cantu family, declined comment Monday, citing the gag order.