Former prison guard arrested in foiled death row inmate escape plot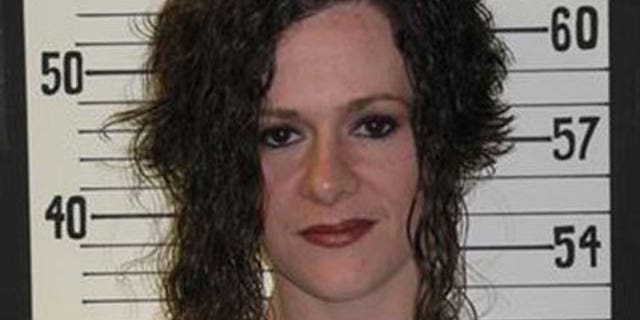 NEWYou can now listen to Fox News articles!
NASHVILLE, Tenn. – Authorities in Tennessee say two men, including a former prison guard, have been arrested in a plot to break out Tennessee's lone female death row inmate.
Tennessee Bureau of Investigation spokeswoman Kristin Helm said Wednesday there was no imminent danger of an escape by Christa Gail Pike, but "there was plan in the works and money changing hands."
Pike, originally from West Virginia, was sentenced to death in 1996 for the slaying of a fellow Knoxville Job Corps student. Colleen Slemmer, 18, was stabbed and beaten by Pike and Tadaryl Shipp, Pike's boyfriend at the time, on the University of Tennessee's agricultural campus in January 1995.
Prosecutors have said the motive for the slaying was a love triangle with the two women and Shipp, who was sentenced to life in prison. The two carved a pentagram into Slemmer's chest, and investigators claimed Pike, who was 18 at the time, took a piece of the victim's skull for a souvenir.
New Jersey authorities on Tuesday arrested 34-year-old Donald Kohut of Flemington, N.J., who has frequently visited Pike in prison. He was charged with bribery and conspiracy to commit escape and was being held at the Hunterdon County Department of Corrections on a $250,000 bond and awaiting extradition.
A former correctional officer at the Tennessee Prison for Women, 23-year-old Justin Heflin, was arrested by the Tennessee Bureau of Investigation and charged with bribery, conspiracy to commit escape and facilitation to commit escape.
Heflin, of Chattanooga, Tenn., turned himself into authorities and was booked into the Davidson County Jail on Tuesday on a $75,000 bond. Heflin was hired in March 2009, but was terminated from his job on March 5 after he was indicted by a grand jury last month.
Tennessee Department of Correction spokeswoman Dorinda Carter said investigators received information about the plot early in the planning stages.
"Our investigators were able to learn about the threat early on fortunately," she said. "But anytime there is this sort of threat to the prison or the general public, we take it very seriously."
Carter said Pike, who is 36 faces a disciplinary charge and will likely face criminal charges for the plot.
This isn't the first time Pike has gotten in trouble while on death row. In 2001, Pike nearly choked inmate Patricia Jones to death with a shoe string. She was convicted of attempted first-degree murder on August 12, 2004.