Former Penn State president now reportedly working for feds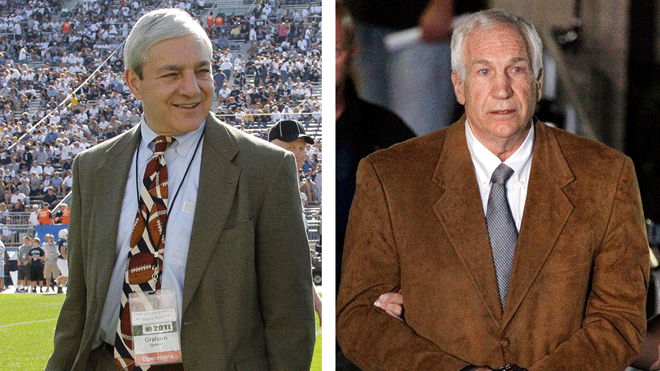 The former president of Penn State University — ousted from his post for his handling of the Jerry Sandusky sex abuse scandal — is reportedly working for a "top secret" agency on national security issues.
The Washington Post reports that Graham Spanier is working as a part-time consultant for the unidentified agency.
"I have no idea," attorney Peter Vaira told the newspaper when asked which agency is employing Spanier. "We know the work is in security and he's prohibited from disclosing which agency or agencies he's working for."
In April, Spanier told the Patriot-News that he was working on a "special project" for the U.S. government relating to national security. An internal report released earlier this month on the Sandusky scandal blasted Spanier, former football coach Joe Paterno and others for failing to report the abuse complaints to authorities.
Vaira told The Associated Press earlier this week that Spanier would not have ignored child sexual-abuse complaints as Penn State's president because he received regular "disciplinary beatings" by his father and had to have his nose straightened several times. The abuse Spanier claims to have suffered was never sexual, Vaira said.