Former No. 2 Los Angeles sheriff found guilty of corruption in jail abuse case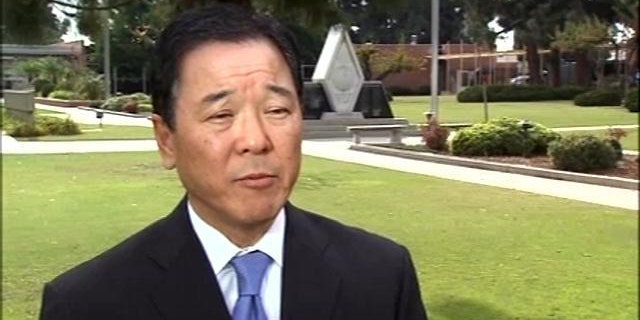 The former second-in-command of the Los Angeles County Sheriff's Department was convicted Wednesday in a corruption probe that also brought down his boss and several underlings who tried to thwart a federal investigation into abuses in the nation's largest jail system.
Ex-Undersheriff Paul Tanaka was found guilty by a federal jury of obstruction of justice and conspiracy to obstruct justice.
Tanaka helped orchestrate efforts to hide an inmate when they discovered he was an FBI informant, prosecutors said. Underlings were ordered to intimidate an FBI agent in the case by threatening to have her arrested.
The corruption went all the way to the top of the department and former Sheriff Lee Baca could face six months in jail when he's sentenced next month.
Tanaka testified that he was out of the loop and unaware of the cover-up efforts. He could face up to 15 years in prison when sentenced on June 20.
Tanaka retired from the department in 2013 and ran unsuccessfully to replace his former boss, losing by a wide margin to Jim McDonnell.