Former NFL running back Glen Coffee reportedly set to graduate from US Army Airborne School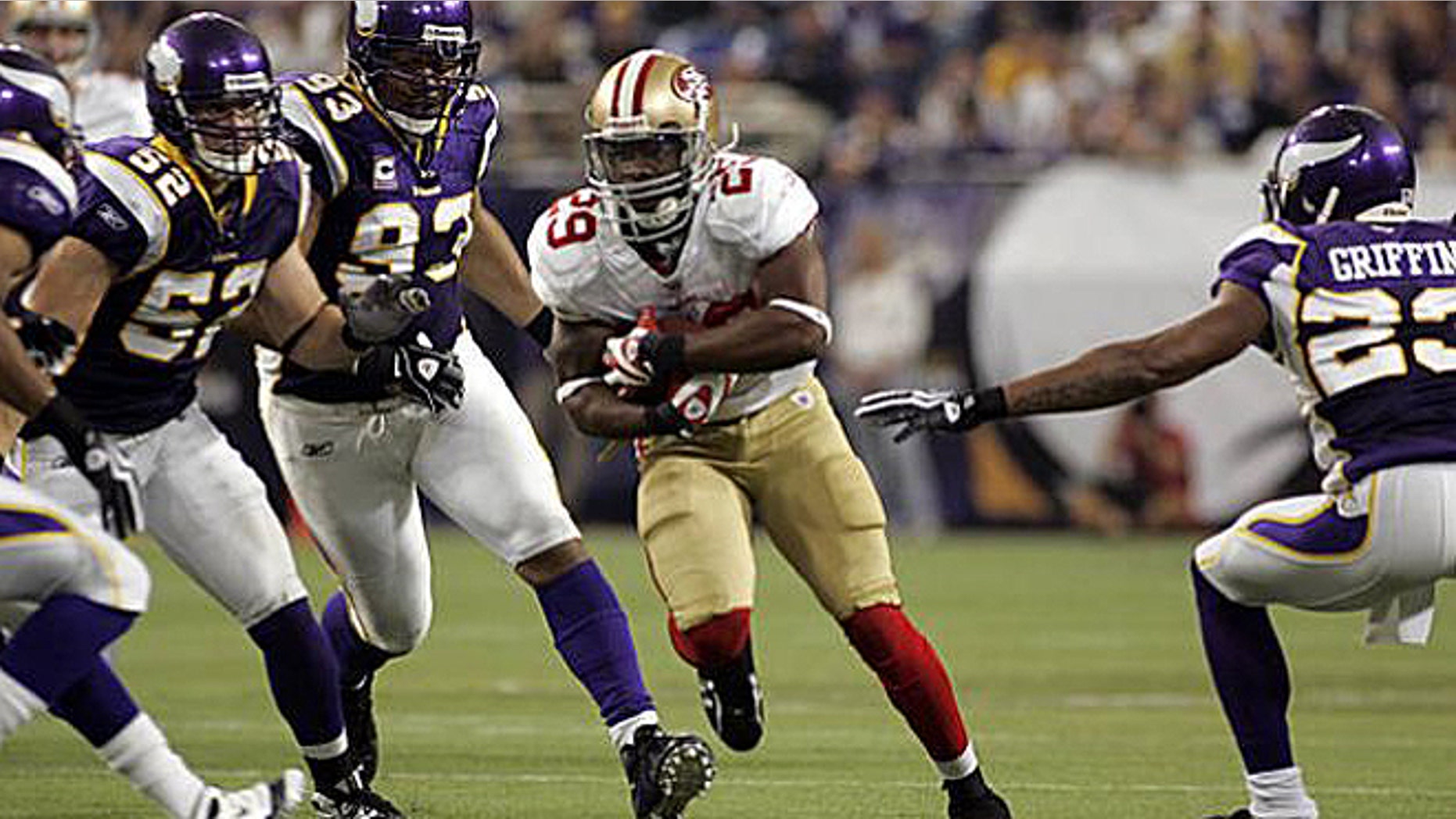 From special teams to Special Forces.
That's the projected path for Glen Coffee, a former NFL running back who retired from the San Francisco 49ers after the 2009 season and is reportedly set to graduate Friday from the U.S. Army's Airborne School at Fort Benning in Georgia. The former Alabama standout then hopes to shift to Fort Bragg in North Carolina, moving one step closer to potentially joining the U.S. Army Special Forces, AL.com reports.
"I know my motivation and I know my focus," Coffee told the website on Thursday. "I just felt like being in an elite unit would pretty much weed out anybody who didn't have the drive and focus that I believe I have. I feel like if I make it in, that guy to my left and my right is somebody I could depend on with my life and vice versa."
After being drafted in the third round in 2009, Coffee, now 26, had a promising rookie season backing up Pro Bowl running back Frank Gore, tallying 226 yards and one touchdown. But his heart was never fully in the game, and the downtime following a knee injury in 2006 season while at Alabama drove him batty. He later told his mother – who briefly served in the military before Coffee was born – that he was going to enlist.
"I kind of had the feeling back then that there would really be no civilian job that would give me the satisfaction," he told the website. "I actually told them then that I was going to join the military. I didn't want to play football anymore."
But Coffee eventually thrived with the Crimson Tide, amassing 545 yards and four touchdowns in his sophomore season. As a junior the following year, Coffee powered an Alabama offense to an undefeated regular season while totaling 1,383 yards and 10 touchdowns in just 14 games. He then left Alabama with one year of eligibility remaining.
Coffee would later admit that he regretted leaving college early and said he should have never entered the NFL.
"A lot of people aren't going to understand and realize because they don't have the wisdom to understand," Coffee said in 2010. "Their eyes aren't open like mine are open. True happiness is glorifying God and glorifying Christ. That's what true happiness is ... And for me, that wasn't the NFL. That wasn't where I needed to be."
After retiring from the NFL, Coffee moved back to his native Fort Walton Beach, Fla., and continued speaking at religious events. He also watched many war-themed movies, including "Tears of the Sun," a 2003 flick starring Bruce Willis playing the role of a Navy SEAL. The movie, Coffee said, hit home.
"I've always considered myself a warrior, somebody who would fight for what he believed in," he told AL.com. "It hit me like, 'What do you think the military does and what do you think the military is full of? Warriors. All of a sudden, I had this respect for the military and I just realized that there is no America without the men and women who serve this country.
"I figured that if I'm able, the Lord's blessed me with an able body while I'm young, to get out there and get dirty."
For now, Coffee said he has no regrets about walking away from professional football and is singularly focused on his next jump out of a plane as part of his Army training.
"I expect it to be the hardest thing I've done in my life physically and mentally," Coffee told the website. "But I'm looking forward to the challenge."