Former mayor dead after plane crashes into Massachusetts building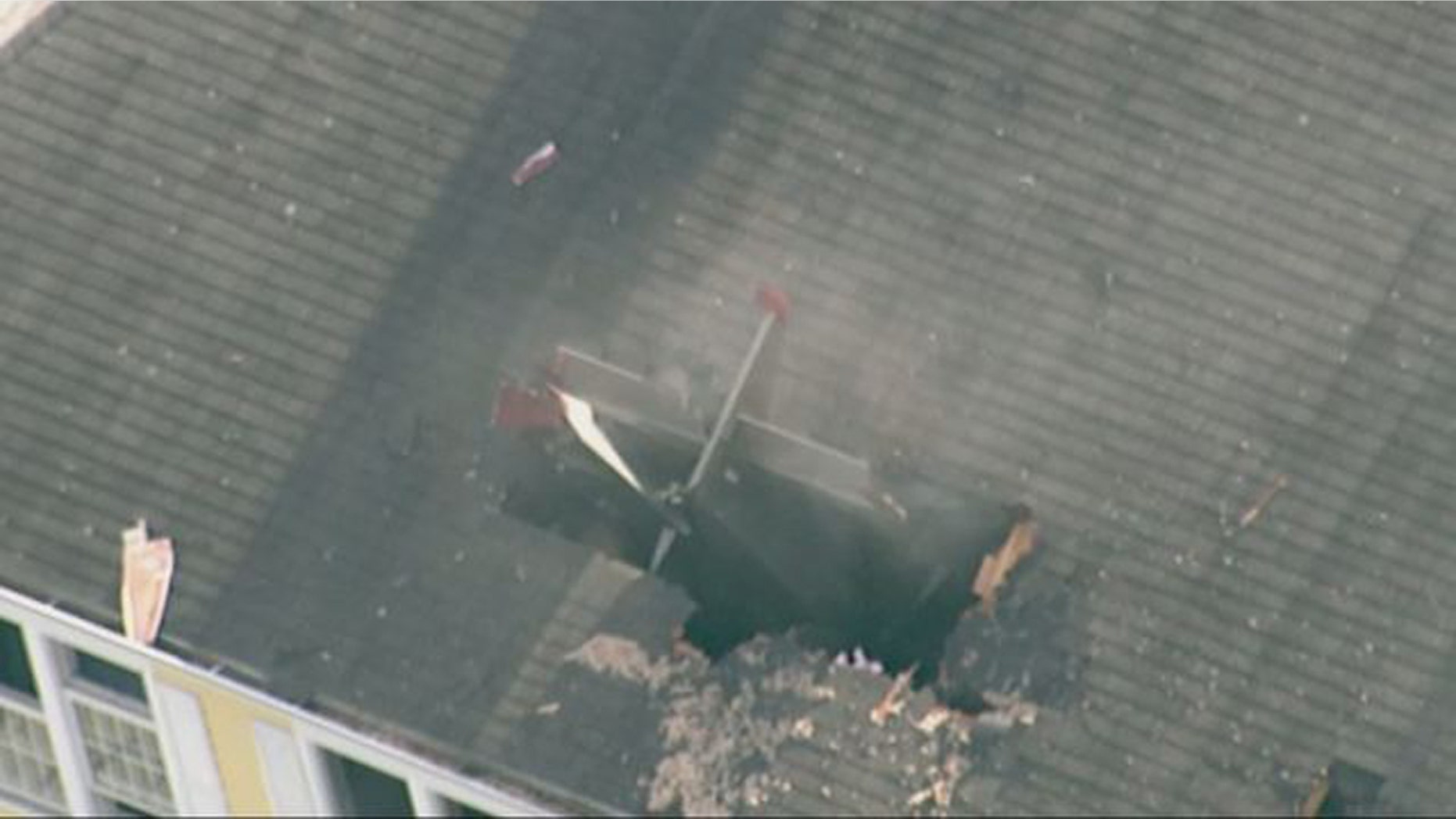 A former mayor was killed when his small plane crashed into a building in Methuen, Mass., Tuesday afternoon, according to officials there.
The tail of the plane could be seen sticking out of the roof of the building. Methuen Mayor Stephen Zanni said no one was in the building was injured when the plane crashed into it shortly before 1:30 p.m.
Alan Lavender, 60, was later identified as the pilot killed in the crash. He was the former mayor of Newburyport.
Mayor Zanni also told FOX25 firefighters could see smoke coming from the hole in the building, but flames were not visible from the outside.
"Everything is under control here, but it's a very unfortunate situation," Mayor Zanni said.
Witnesses told FOX25 the plane seemed to "nose-dive" straight down into the building. Other witnesses said the plane was on fire when it went down.
The Federal Aviation Administration said the plane, a Sonex aircraft, was on "one-mile final approach" to the Lawrence Municipal Airport when it crashed just across the river at the apartment complex.
The FAA will investigate and the NTSB will determine the probable cause for the accident.