Former burn pit inspector says warnings were largely ignored by Pentagon officials during Iraq War
FOX NEWS EXCLUSIVE – It was over a decade ago when U.S. Army Lt. Col. Dan Brewer was faced with the daunting task of finding a solution to control the toxic fumes hanging over the military bases across Iraq.
As a part of a multi-national force, he was dispatched to different locations across the region to examine the burn pits being used to incinerate numerous types of waste. To this day, Brewer vividly remembers what he saw—and smelled – while examining the flaming, open-air pits.
"I'd get to new base camp, I could follow my nose and find it. They didn't have to tell me where it was, I just followed my nose," Brewer said in an exclusive interview with Fox News at his home in Leesburg, Ga. "It's like if you ever smelled a dead animal. You may not be able to describe it, but you'll know it the next time you smell it."
Thousands of veterans and former contractors have developed cancer, respiratory problems and blood disorders from their exposure to toxins from the flaming pits, and many have died. More than 140,000 active service members and retirees have put their names on a Burn Pit Registry created by the Veterans Administration.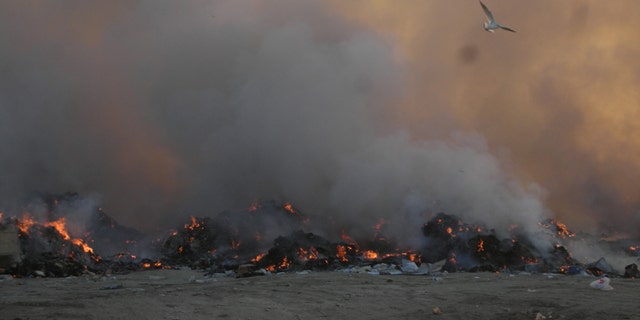 In 2005, Brewer was sent to Iraq by the Pentagon as an environmental officer, charged with assessing conditions on numerous U.S. Military Bases and the impact they had on the health and well-being of service members stationed there.
"My first role was to go around bases and assess the problem. And it was huge," Brewer said. "I mean, with burn pits. Hazardous waste, improper hazardous waste, I mean, the wastewater issues. We had asbestos issues, you name it."
Brewer recalled discovering a dangerously flawed system of waste disposal, used during the wars in Iraq and Afghanistan, where everything from plastics to batteries to appliances to medical and human waste was thrown into these open-air dumps, doused with jet fuel, and set ablaze.
"This is our problem. Our problem with our soldiers and sailors and airmen and Marines that went there...And we owe it to them."
The haphazard method of incineration generated numerous pollutants, including carbon monoxide and dioxin—the same chemical compound found in Agent Orange, the dangerous defoliant during the Vietnam War.
Brewer was astonished by what he found.
"I probably took 2,000 pictures when I was there," Brewer said. "Medical waste, syringes, ammunition, weapons, classified information, there are the things that were in there. I found one burn pit [where] they were burning asbestos. That's pretty bad, but the problem was, nobody had the training to know what to do."
By the time Brewer arrived in Iraq, the pits had already been burning for more than two years, spewing a toxic compound of smoke and soot from smoldering trash, medical waste and hazardous chemicals.
"Everybody thought this is the way you do it, and I'm saying to them at the time, you know, 'This isn't good,'" Brewer said.
"I saw early on that this was going to be a problem for the health of our troops. A problem of liability for the U.S. government down the road, and I didn't know how we'd ever win over the Iraqis when we were doing this in their country."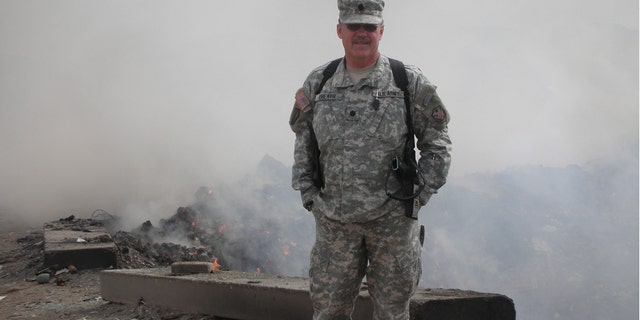 Brewer can still recall what it was like to be up close to the burn pits.
"I've had times I'd be around burn pits and you'd go wash your clothes and you still smelled it," he recalled. "It's odor…you're smelling it and it's just…the fumes are everywhere."
Troubled by his findings, Brewer returned back to the United States to present his findings and recommend to superiors at the Pentagon's Central Command (CENTCOM) the use of industrialincinerators . His audience was less than receptive.
"They, for probably a year and a half, stonewalled me and wouldn't let me publish it," he recalled.
He was eventually able to publish his 200-page report, with specific guidance and directions on how to deal with the different environmental problems from burn pits to historical culture to hazardous waste.
But the report alone could not change practices in the field.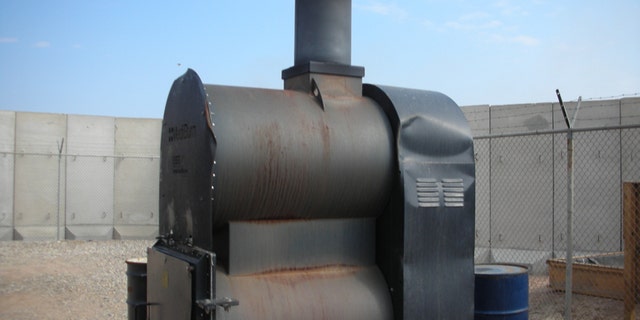 "The problem [was] enforcing it," Brewer said. "Most people had the regulations, but they didn't care."
Brewer filed numerous reports during his time with the Multi-National Force, Iraq. Three of those reports obtained by Fox News contained numerous photos taken by Brewer during his inspections and also his recommendation to replace the pits with incinerators.
Frustrated that his plans were not being acted upon, Brewer took his findings to the head of CENTCOM at the time, Gen. David Petraeus.
"When we presented, we requested to meet with Gen. Petraeus," Brewer said. "He was for it, but the issue with the four-star generals is they don't know the problem. People aren't bringing it up to them."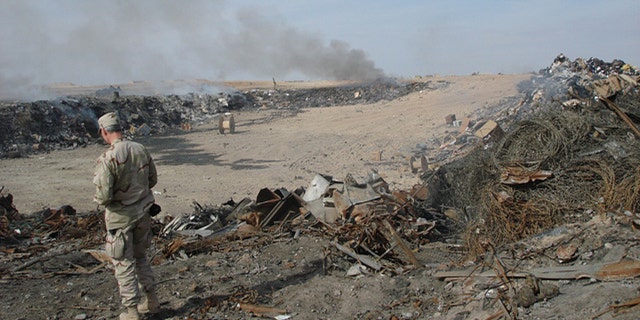 Petraeus gave the green light to finally install the incinerators on military bases in Iraq and Afghanistan, but bureaucracy and red tape slowed the process. As previously reported by Fox News, many of the incinerators were shipped to the Middle East but never installedThey collected dust in storage while the old, dangerous practices of burning toxic waste in open pits continued.
"We got a regulation out there, but we didn't have any enforcement," Brewer said. "The commanders still had their own agenda, and this was low on their priority. After I left Iraq in 2007, I went to U.S. Central Command. I was there until 2012. I was dealing with this problem until then."
In a recent phone interview with Fox News' Lea Gabrielle, Petraeus said that he did approve the incinerator plan, but that it was just one of many issues dealt with in the frontlines of the Iraq War.
"[I]t was maddeningly slow, as was the case with many other battlefield realities at a time that violence was high," Petraeus said. "This was an important issue, but what was more important was that we had to turn the tide in a war that was spiraling out of control.
"I was concerned, but more concerned if we had troops being killed," he said. "The violence at that time was very, very high."
Officials at CENTCOM told Fox News a delay in installing incinerators may have been due to contracts with private service providers.
"The contract with the service provider had to be modified before the incinerator could be installed," read a statement from CENTCOM officials provided to Fox News. "The original contract called for the contractor to manage burn pits, and any change to the original contract had to be worked out between the contracting office and the service provider."
It's been nearly 10 years since Brewer was in Iraq and he still finds it hard to move on from what he witnessed at the various burn pits and the effect they likely had on the tens of thousands of veterans who were exposed to toxins from them. Retired from military life, Brewer recently became the commander of his local American Legion post, where he often helps other veterans navigate the complicated process of claiming benefits from the Veterans Administration.
He also works with Veteran Service organizations like Burn Pits 360, where he helps to advocate for more assistance to service members who have fallen ill from burn pit exposure. Like many others, Brewer would like to see more assistance provided to those who have fallen ill.
"They managed to get back home, to get back to safety, but what about their lives down the road?" Brewer said. "This is our problem. Our problem with our soldiers and sailors and airmen and Marines who went there."
"And we owe it to them."