Former Arizona cop acquitted in shooting was a failed actor, report says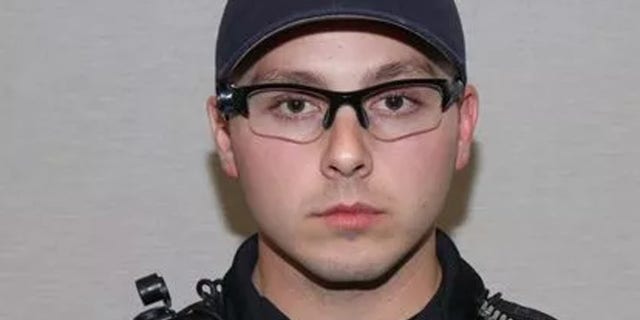 A former Arizona Police officer acquitted last week of a murder charge in the 2016 fatal shooting of an unarmed man outside a hotel room was a failed actor before embarking on his law enforcement career, TMZ reported Sunday.
Philip Mitchell Brailsford, 27, was cleared of criminal liability last Thursday in the shooting death of Texas man Daniel Shaver.
Brailsford's first career was as an actor. Brailsford posted about his talents on a casting website and detailed his interests, TMZ reported.
The former police officer, who reportedly shared pictures of him sitting on a motorcycle, was looking for "Acting, Modeling, Band Gigs, Voice-Over, Singing" opportunities. Among his interests, he lists "Motorcycle riding, Football, Hunting, Target Shooting, Guitar player, Band Experience, Eagle Scout."
His attempt at becoming an actor proved to be futile, however, as he was not credited in any film or production, TMZ reported.
Brailsford was found not guilty in the shooting of a man in the Phoenix suburb of Mesa after he responded to a call that someone was pointing a gun out of a window.
Brailsford reportedly ordered Shaver to exit his hotel room, lay face-down in a hallway and not make any sudden moves – or Shaver would risk being shot. The terrifying body camera video shows Shaver sobbing and begging the officer not to shoot him.
Brailsford opened fire after Shaver reached towards the waistband of his shorts as he followed officer's directions to crawl towards them.
Brailsford said in court he reasonably believed Shaver was grabbing for a gun. An investigator who looked at the shooting agreed with Brailsford's claim that the man's movement was similar to a person reaching for a handgun. But the investigator noted it also looked like Shaver was pulling up his loose-fitting shorts.
No gun was found on Shaver's body, although two pellet rifles related to his pest-control job were later found in his room.
"There are no winners in this case, but Mitch Brailsford had to make a split-second decision on a situation that he was trained to recognize as someone drawing a weapon and had one second to react," the former officer's attorney Michael Piccarreta said.
"He didn't want to harm Mr. Shaver...The circumstances that night that were presented led him to conclude that he was in danger. Try to make a decision in one second, life or death. It's pretty hard," he said.
Shaver's widow, Laney Sweet, and Shaver's parents filed a wrongful-death lawsuit against the suburban Phoenix City of Mesa following Brailsford's acquittal on Thursday.
The Associated Press contributed to this report.