Florida woman drops infant while fleeing police, baby suffers skull fracture
A Florida woman purposely dropped an infant on the ground as she was fleeing officers who tried to get her to stop running through traffic Monday, authorities said.
Kayla Morgan, 23, was arrested and charged with aggravated child abuse and resisting arrest, according to WESH-TV. Morgan dropped the baby head first and the infant suffered a skull fracture from the incident, Marion County Sheriff's deputies said.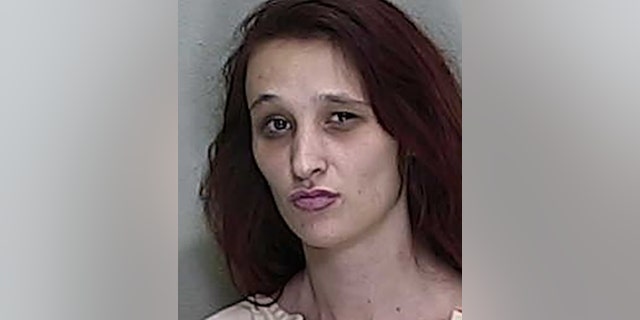 Marion County sheriff's deputies responded to a report of a woman running through traffic with a baby near the area of Highway 315 and Highway 40, the station reported.
WOMAN CARRYING BABY LEADS TEXAS COPS ON HIGH-SPEED CHASE, CRASHES AND ATTEMPTS TO CARJACK VEHICLE
As deputies approached Morgan, she began to run and dropped the baby, authorities said. Morgan was taken into custody and taken to a nearby hospital. It wasn't clear whether the infant she dropped belonged to her.
Morgan admitted to taking the psychoactive drug "Molly" and methamphetamine for the last three days leading up to the incident on the Florida highway, investigators said.
She told investigators she thought "a monster was trying to suck her blood", according to WESH-TV.