Florida teen turns himself in after video allegedly shows him tossing woman into pool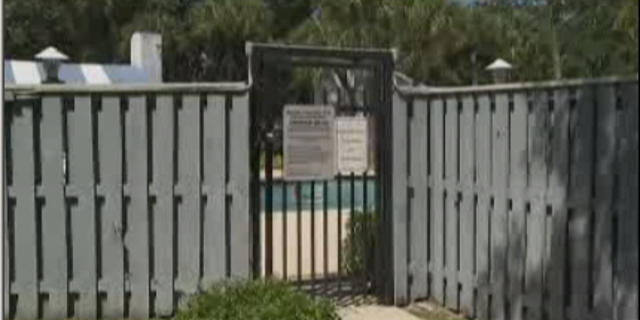 A Florida teenager turned himself in to police Tuesday after he was allegedly seen on video tossing a 68-year-old woman into a pool as she tried to break up an outdoor party over the weekend.
The 16-year-old, of Margate, faces a charge of battery on a person 65 years or older and is headed to juvenile detention, Broward County Sheriff's Office spokeswoman Veda Coleman-Wright told the Sun-Sentinel.
"It's disturbing," Coleman-Wright said after watching the video of the incident plastered across social media. "I couldn't help but think of my own mother watching the video."
Police said Nancy James was soaked and bruised when a deputy responded Saturday evening to the Players Place apartments in North Lauderdale.
CHICAGO POLICE WARN OF GANGS ARMED WITH HIGH-POWERED RIFLES
James and another member of the residents association told the deputy that about 200 young people had been in the pool area. James said she was trying to speak with partiers when an unknown male picked her up.
Video later uploaded to social media shows the young man drop James on the concrete pool deck. He then drags her to the edge of the pool and throws her in.
Coleman-Wright told the paper that police were still investigating who permitted the party.
The Associated Press contributed to this report.