Florida teacher sent nude photos to 15-year-old Texas boy she met via Xbox One: Cops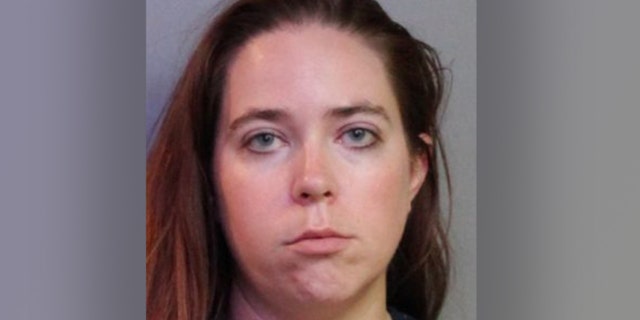 A Central Florida science teacher was arrested Sunday for sending sexually explicit messages to a 15-year-old Texas boy she met through Xbox One, officials said Tuesday.
Robin Dunlap, 27, continued exchanging sexual messages with the boy even after learning he was a teenager, police said.
Dunlap originally turned herself into police in September and admitted sending the underage boy nude photos, Winter Haven police said in a news release.
Dunlap claims she sent the photo because the boy represented himself as a 19-year-old during conversations they had over the Xbox One console, according to police.
The conversations eventually moved to the app Kik, where they texted and used video chat. Eventually, police said, the victim's mother checked her son's phone and informed Dunlap her son was 15, not 19.
Investigators say Dunlap immediately turned herself in to police – but then continued having conversations with him through Google Hangouts, police said.
FORMER CHRISTIAN SCHOOL TEACHER, 29, ARRESTED DAYS AFTER BEING CAUGHT IN BED WITH TEEN BOY BY HUSBAND: COPS
On Sunday, detectives met with the teacher again at her home, where she admitted she continued to speak to the teenager, investigators said.
Dunlap told detectives the teenager was the only person who understood her, according to a press release. The 27-year-old gave investigators consent to look at her phones, where they found conversations from Nov. 26 to Dec. 11 that "slowly progressed to extremely vulgar and sexually explicit language," the release read.
SHOCK AS TEACHER, 32, ACCUSED OF ORAL SEX, INTERCOURSE INSIDE SCHOOL WITH TEEN BOY STUDENT
"There is absolutely no excuse for an adult – especially a high school teacher – to continue sexually explicit conversations with a 15-year-old long after his real age is revealed," Winter Haven Police Chief Charlie Bird said in a statement. "The vulnerable age of this victim and the fact that this woman took advantage of him for her own personal needs is inexcusable."
Dunlap was charged with transmitting material harmful to a minor and using a communication device to commit a felony.
Dunlap is listed as a science teacher on the Haines City High School's website. She was still being held at Polk County jail on Tuesday, according to arrest records.