Florida student pilot accused of shining laser at commercial jet, hitting pilot's eyes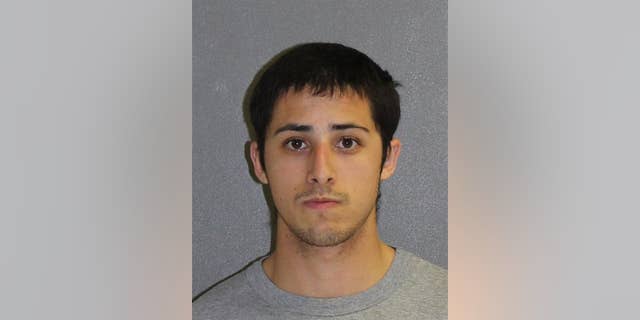 Police in Florida said they caught a man who admits he pointed a green laser at a control tower and American Airlines jet approaching Daytona Beach International Airport Sunday, and revealed that the suspect is a student pilot.
Police said the student, 23-year-old Gerardo Sanchez, was not a U.S. citizen, but they did not elaborate.
An officer stopped Sanchez after the control tower called 911 and reported the laser, according to the police report. It indicated the suspect was the only person walking near the airport at the time.
Sanchez admitted he shone the laser at the control tower and at the clouds knowing the jet may have flown through it, police said.
The suspect told cops he was a student at ATP Flight School. Officials at the school did not confirm his enrollment, The Daytona Beach News-Journal reported.
Pilot Francis McMillan said the laser was pointed at his eyes for 1-2 seconds, but he landed the American Airlines flight safely.
Sanchez was charged with pointing a laser light at a driver or pilot. He was in custody Monday at the Volusia County Branch Jail on $1,500 bail.