Florida school board member wants to bring back the paddle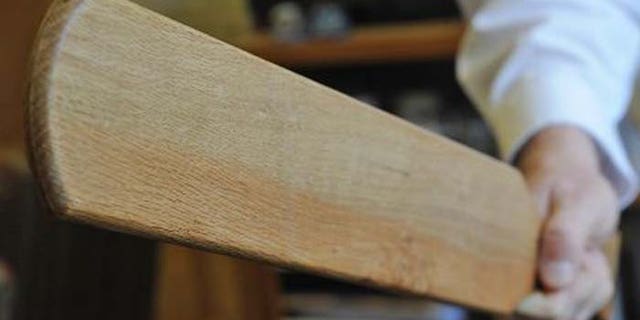 A former Florida elementary principal who was just voted onto the board of education wants to bring back spanking as a form of punishment.
Carol Ely, who was principal Ocala's Shady Hill Elementary for 14 years, says paddling works, and she's put restoring the spank at the top of her agenda on the Marion County School Board, according to Ocala.com.
"It was very effective the way we implemented it. We only did it on very small occasions, but it was for children who were chronic [misbehavers]," Ely told the station.
Ely hopes to convince fellow board members to put the paddling initiative up for a vote this fall after she takes her seat. Ely said spanking would be a last resort, and only done with parents' permission.
Parents who talked to WKMG differed on whether paddling is appropriate.
"I would let them get a spanking and when they get home they would get another one for disrespecting school," said Linda McClean.
But Jerrilyn Taylor said she is against the idea.
"No one should ever hit my kid. It should never be allowed," Taylor said.
The school board banned paddling in 2010 after Superintendent of Schools Jim Yancey, who retires in November, recommended removing paddling because of the potential of lawsuits, according to Ocala.com.
"I'm worried about our employees," said Yancey. "They are being put at risk, especially those who implement the punishment."
Thirty-one states have outlawed corporal punishment at public schools.