Florida protesters use pink smoke to call attention to all-male conclave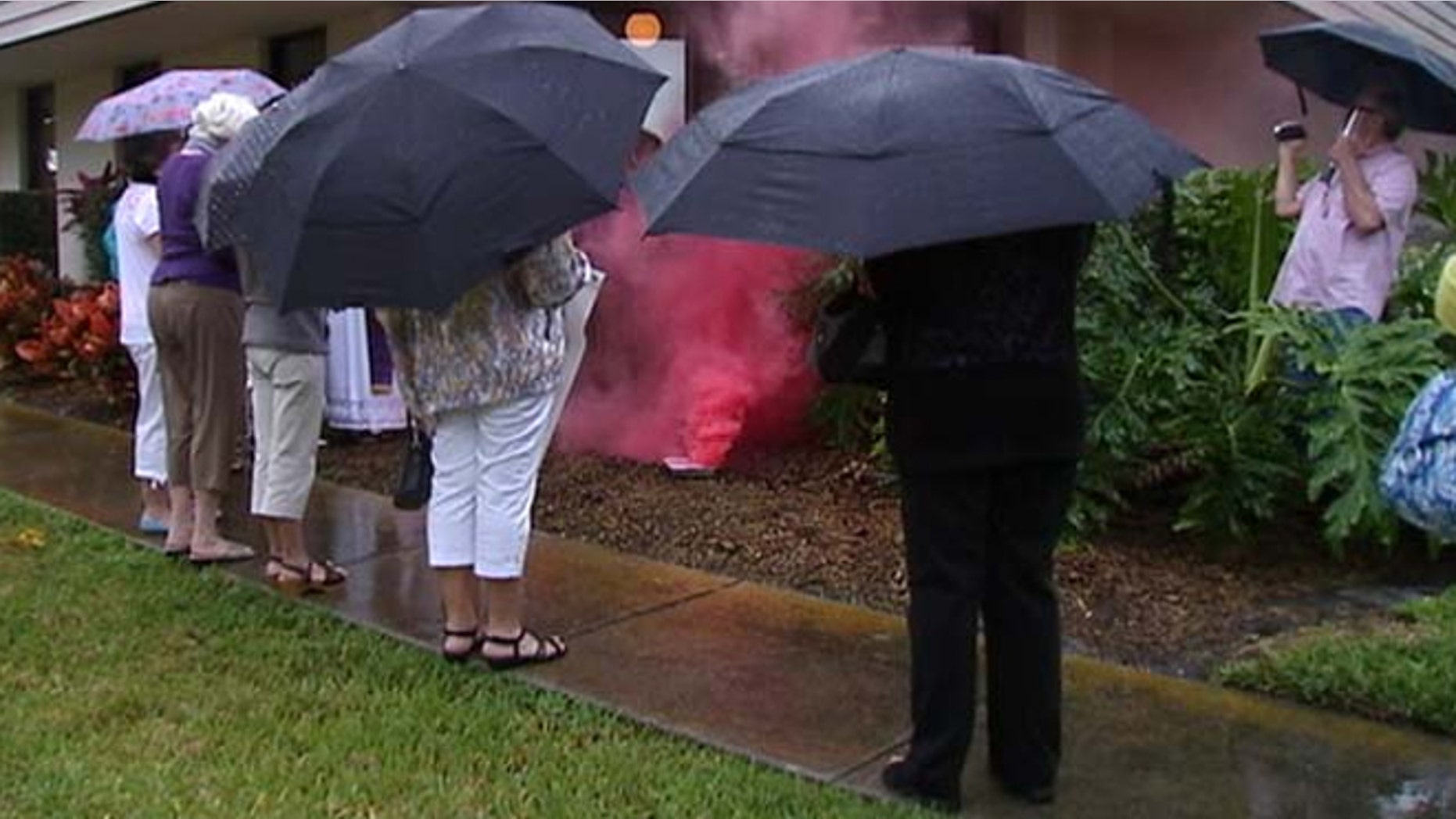 Demonstrations took place across the United States and internationally to protest the male-only conclave to elect the next pope, MyFoxTampaBay.com reported.
Some members of St. Andrews UCC Church in Sarasota sent up a pink smoke signal Tuesday during a vigil. White smoke from the Sistine Chapel in Rome signals a new pope had been selected during the conclave.
The vigil was one of many held around the globe. There was a report of a fight outside the Vatican Tuesday when two female activists went topless and were dragged away from St. Peter's Square.
The Sarasota group, for their part, gathered in a circle to pray, and they say their hope is for a more progressive pope.
"There's one point plus billion Roman Catholics. 500 million women. All cultures, all languages, throughout the world living today, are not represented in the conclave. Not one woman," said Katy Zatsick, with the Mary Mother of Jesus Inclusive Catholic Community.