Florida police rescue dog left in hot car, video shows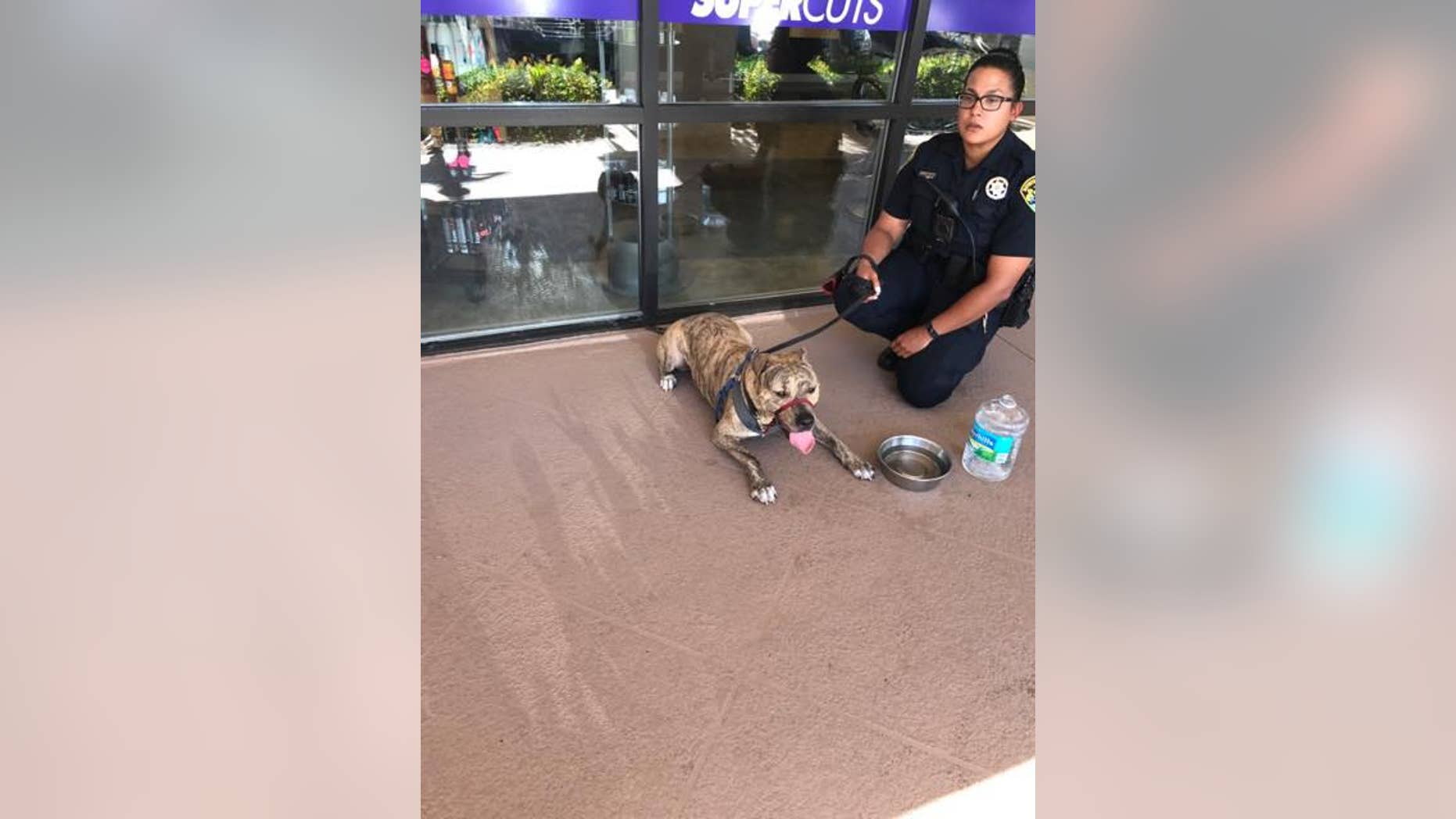 Police in southern Florida rescued a dog locked inside a hot vehicle Monday, and posted the video of the operation on Facebook.
Boynton Beach police said they responded to a 911 call at around 10:30 a.m. ET from a Good Samaritan who observed a pit bull locked inside a sedan at the Sunshine Square shopping complex. The vehicle's windows were up and the engine was off.
REWARD GROWS TO $10,000 AFTER DOG IS FOUND BURIED ALIVE

"It was easily 110 degrees inside that car - if not more," the Boynton Beach Police Department posted.
Police said a sergeant used his baton to break open a back window after officers went store to store and failed to find the owner. They said about 10 to 15 minutes had passed from the time they responded to the call to when the owner appeared.
Video shows animal control officers offering water to the canine.
SERVICE DOG SAVES OWNER FROM ARIZONA HOUSE FIRE
The owner told police she left the dog in the car to go to the bank after seeing the drive-up window was closed. She recieved a citation for leaving her dog unattended in a vehicle.
Police said a citation would have likewise been given if the car's air conditioning was on as would still violate Palm Beach County's ordinance against leaving "an animal in any unattended motor vehicle."