Florida police officer attacked at jewelry store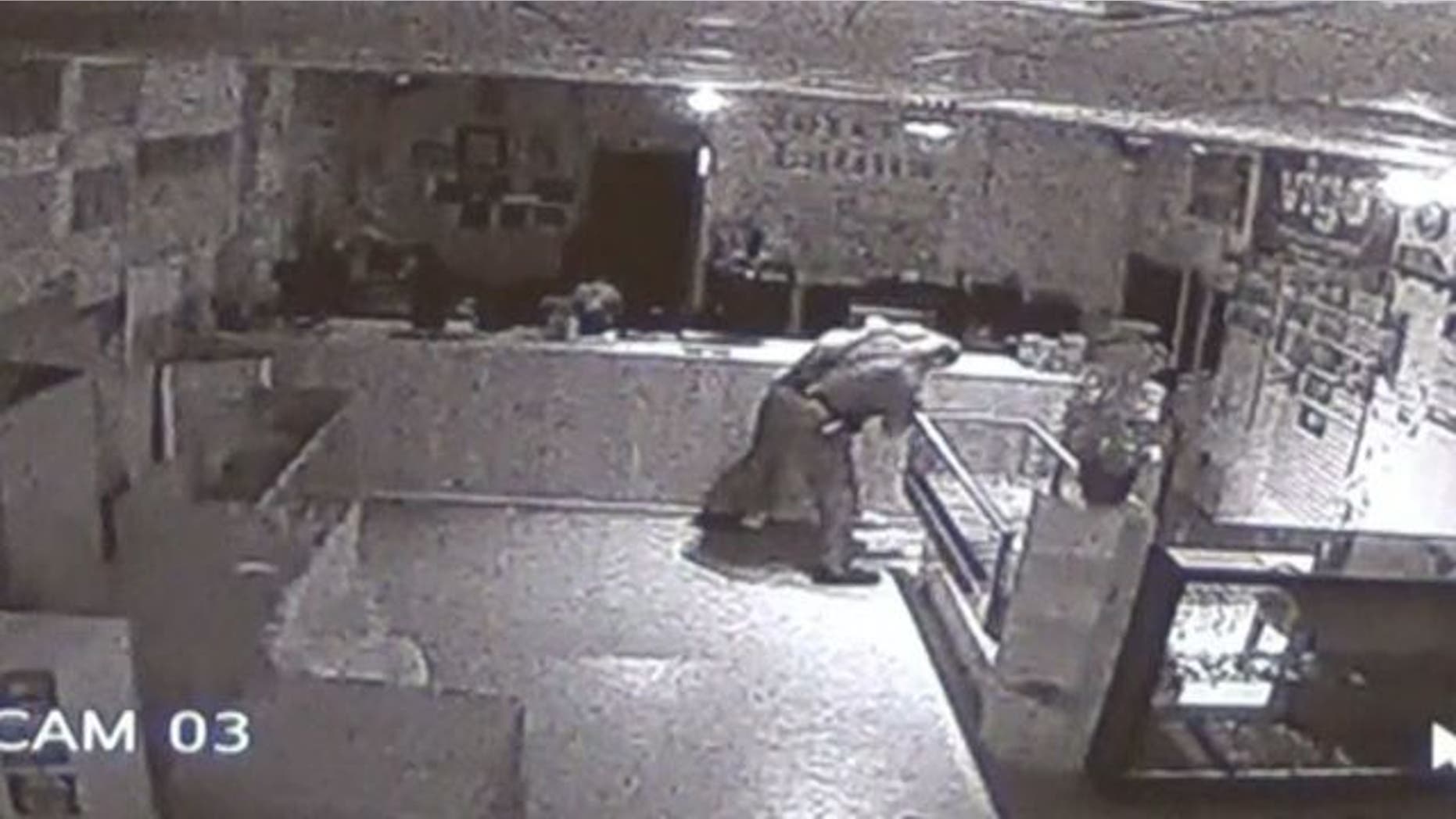 The Bradenton, Fla., Police Dept. has released surveillance video of one of its lieutenants grappling with a suspect, who was ultimately pistol-whipped.
VIDEO: SUSPECT SNAGGED ON FENCE, CAUGHT BY THE SEAT OF HIS PANTS
Lieutenant William Weldon and suspect Isaac Dubon, 23, of Bradenton, are seen in a 90-second wrestling match as the suspect refuses to comply with the lieutenant.
The lieutenant arrived after a burglar alarm went off at a jewelry store. He found a shattered window and the suspect, later identified as Dubon, in the store.
JOE ARPAIO'S TENT CITY JAIL TO SHUT DOWN, NEW ARIZONA SHERIFF ANNOUNCES
The suspect complies until Weldon holsters his gun. That's when he attacks, placing the lieutenant in a headlock.
Bradenton police say he tried to gouge Weldon's eyes.
They wrestle for one minute and 45 seconds.
The 15-year veteran of the force pulled out his gun, and as the suspect approaches, he pistol whips him, knocking him to the ground.
At that moment, other officers arrive to help place him into custody.