Florida murder suspect tells police his roommates 'disrespected' Islam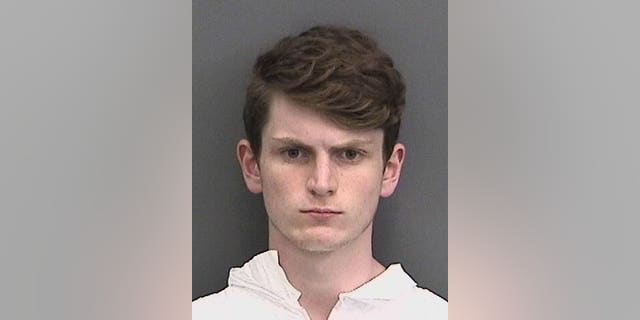 A man in Florida who claimed to be a neo-Nazi convert told police he murdered his two roommates at their apartment because they "disrespected" his Islamic faith, police records revealed on Monday.
The suspect, 18-year-old Devon Arthurs, mentioned "Allah Mohammed!" during his arrest in Tampa on Friday night, Fox 13 reported.
He led police to the bodies after he released two customers and an employee he'd taken hostage at a nearby smoke shop, officers said.
Arthurs claimed he was angry at the world's "anti-Muslim" sentiments.
MURDER OF BLACK COLLEGE STUDENT INVESTIGATED AS POSSIBLE HATE CRIME
He told police, "I had to do it. This wouldn't have had to happen if your country didn't bomb my country," the news station reported, adding that he claimed he and his roommates shared neo-Nazi beliefs before he converted.
The roommates were identified as 18-year-old Andrew Oneschuk and 22-year-old Jeremy Himmelman.
TIMES SQUARE DRIVER CLAIMS HE WAS 'TRYING TO GET HELP'
Both men suffered gunshot wounds, police said. The killings were an isolated incident, spokeswoman Janelle McGregor added.
Arthurs remained in the Hillsborough County jail without bail Monday on two counts of first-degree murder, two counts of aggravated assault and three counts of armed kidnapping.

The police report, which the Tampa Bay Times also obtained, described the moments when Arthurs allegedly took hostages at the smoke shop. Investigators said he flashed a semiautomatic pistol and yelled at the customers, "Do me a favor and get the f--- on the ground!" adding, "Why shouldn't I kill you?"
The Associated Press contributed to this report.