Florida middle school girls plotted to kill up to 15 students, drink their blood, police say
Two middle school students in Florida were arrested Tuesday after they concocted a "plot to kill students" via a variety of weapons, including a pizza cutter, police said.
The girls — ages 11 and 12 years old — "wanted to kill at least 15 people," Bartown Police Chief Joe Hall said at a news conference Wednesday. The two "were waiting in the bathroom for (an) opportunity to find smaller kids that they could overpower to be their victims."
Both girls were searched in a Bartow Middle School office, where a butcher knife was located on one of the students. Knives, scissors and a pizza cutter were also found, according to Fox 13.
The girls admitted to investigators that they were "Satan-worshippers." The girls, Hall claimed, said "they were willing to drink blood, and possibly eat flesh."
"As I sat there last night [and] watched these interviews, I do not believe this was a joke," Hall said.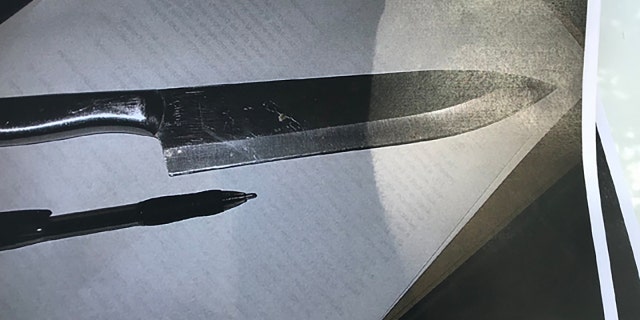 TEEN DIES AFTER STABBING AT MICHIGAN HIGH SCHOOL, POLICE SAY
After the girls were taken into custody, authorities reportedly searched their houses and discovered more additional attack plans. A hand-drawn map of the school was allegedly discovered with the words, "Go to kill in bathroom," written on top of it.
One of the text messages exchanged in a conversation found by authorities reportedly read: "We will leave body parts at the entrance and then we will kill ourselves."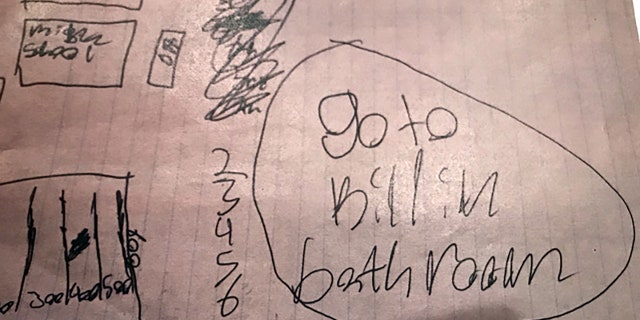 MYSTERIOUS HOLE SHOOTING OUT FLAMES IN ARKANSAS STUMPS OFFICIALS: WE'VE 'RULED OUT' SATAN
In a statement posted to Facebook, Hall said no one was harmed in the incident, and thanked school staff for "thwarting this plot from becoming a tragedy."
The police chief said that all safety protocols put in place worked on Tuesday, and reiterated the key law enforcement phrase: "If you see something, say something."
"It worked in this incident," he said.