Teen dies after stabbing at Michigan high school, police say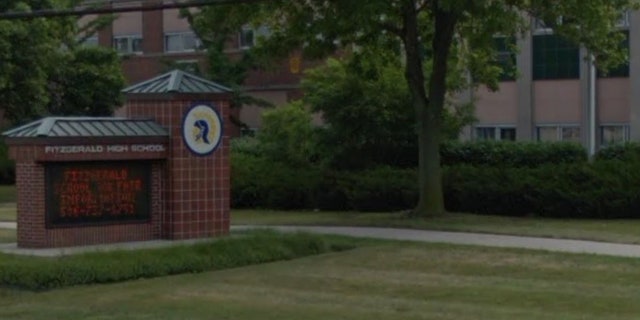 NEWYou can now listen to Fox News articles!
A 16-year-old Michigan high school student died Wednesday after she was stabbed during a fight, police said.
The fight was between two female students in a Fitzgerald High School classroom, Warren police said. The teen who was stabbed died from her injuries. She wasn't immediately identified.
A 17-year-old female student, whose identity wasn't released, was arrested in the stabbing, according to FOX 2 Detroit.
The fight between the two students started around 9:30 a.m. and was thought to have been over a boy, but that couldn't immediately be confirmed, Warren Police Commissioner Bill Dwyer said. The 17-year-old student stabbed the victim twice in the chest with a kitchen knife, he said. A school resource officer began giving the victim CPR until paramedics arrived.
No other students were injured, Dwyer said.
Warren police were planning on pursuing a murder charge, according to FOX 2 Detroit.
The school was placed on lockdown when the fight started, Fitzgerald Public Schools Superintendent Laurie Fournier said in a statement. The school was dismissed at 10 a.m.
Warren is located about 15 miles north of Detroit.