Florida man who tried to hack Clinton Foundation avoids additional jail time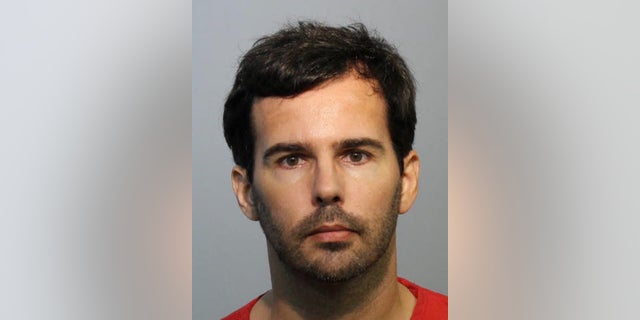 NEWYou can now listen to Fox News articles!
A Florida man already serving time for a child pornography avoided additional jail time Monday for attempting to hack into the Clinton Foundation's computer network hundreds of thousands of times in 2015.
Timothy Sedlak, 44, of Ocoee, Fla., was sentenced to 18 months in prison by U.S. District Judge Ronnie Abrams in New York City, according to Reuters.
Sedlak will carry out his 18 months while serving the 42-years he was sentenced to for having child pornography on his computer. Authorities found the pornography when they looked through his computers while investigating the hacking.
FLORIDA PUPPY TRANSACTION LEADS TO DEADLY SHOOTING, FAMILY SAYS
Sedlak carried out almost 400,000 unsuccessful efforts to gain access to the Bill, Hillary & Chelsea Clinton Foundation's computer network furing June 2015 to July 2015, prosecutors said.
Prosecutors argued that Sedlak was entitled to two more years in prison for the "profound" cyber threats, according to court papers.
"The work of hackers like Sedlak who are motivated to target U.S. government officials and political candidates can have severe consequences of undermining public confidence and trust in our government institutions and political system," the prosecutors wrote.
Federal agents found 42 computers in Sedlak's home while carrying out a search warrant in Sept. 2015. The computers were reportedly operating a "password-cracking program," the prosecutors stated.
The U.S. Secret Service interrogated Sedlak regarding documents agents discovered that referred to 2016 Democratic presidential nominee Hillary Clinton and her daughter, Chelsea, according to court papers.
FLORIDA SHERIFF WHO URGED CITIZENS TO ARM THEMSELVES STANDS BEHIND MESSAGE
Sedlak, who identifies himself a private investigator, informed the agents that he was examining whether charities and foundations were unintentionally supplying finances to Islamist militant groups, and he stated the Clinton Foundation "came up in his research," court papers stated.
Authorities found the child pornography files on Sedlak's computers, which included photos of Sedlak sexually abusing a young child, after his arrest, prosecutors stated.
Sedlak was charged in Florida with producing and possessing child pornography files and found guilty by a federal jury in May 2016.