Florida man shot at woman's home after she wrote bad restaurant review, police say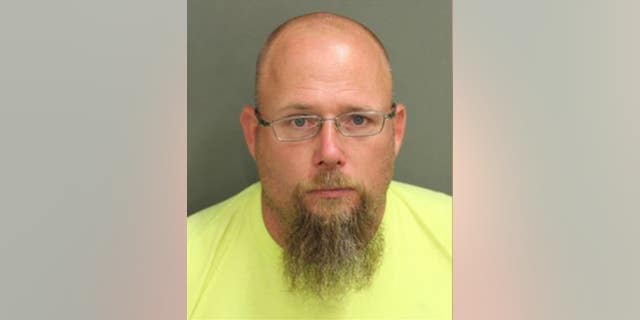 A Florida restaurateur is accused of shooting into the home of a perturbed diner who took a shot at the restaurant in an online review.
Norman Auvil, 42, of Orlando was arrested Thursday and charged with "shooting into a dwelling and abuse of a disabled adult." Orange County Sheriff's Office said Auvil was drinking beer with the restaurant owner's son, Michael Johnson, who was upset about the review.
The men found reviewer Monica Walley's address and drove to the home. WFTV reported Auvil was in an SUV with Johnson at the time of the incident before Auvil allegedly shot into the home three times.
Walley and her father, Ken Walley, were at their Holden Heights home when they were shot at Aug. 20.
"I actually could feel the air from the bullet as it passed by me," Ken Walley told FOX 35 Orlando. He said he was sitting on the couch when the bullet flew by his head, narrowly missing him.
The Orange County Sheriff's Office said the shots were fired in retaliation for a negative review Monica Walley wrote about the Daybreak Diner. The gunfire happened on the same night her review was posted.
COPS ID MOM WHO THEY SAY BROUGHT BABY ON HIGH-SPEED CHASE

"When this all happened, I thought, 'No way!' I mean like, after a bad restaurant review? This doesn't seem right," she said.
Monica Walley said she wrote the review after the restaurant refused her disabled mother service. Walley said the restaurant told her mother she needed to be accompanied by another person if she wanted to dine there. She said the restaurant told her mother she could order and wait for her food in her vehicle.
Walley said her mother had a fall at the restaurant in the past and had gone to the restaurant after that with a companion.
"It was my mother's birthday, and all she wanted was her favorite Greek omelet. She arrived back home in tears," Walley wrote in the review.
Following the post, the diner received angry phone calls and negative comments from online users. The owner of the diner said her business was "ruined" following the post.
IN-N-OUT BOYCOTT NOT HAPPENING, CALIFORNIA DEMOCRAT NOW SAYS AFTER CALLING FOR BOYCOTT
"The social media campaign resulted in negative online reviews, negative social media posts and harassing and angry phone calls to the restaurant," the arrest report said. "The restaurant's owner, Lizabeth Johnson, later stated she felt that day that her business was ruined as a result of the negative social media campaign."