Florida man in Easter bunny costume caught in viral brawl is wanted in New Jersey, has history of arrests
The rabbit had a rap sheet.
Antoine McDonald, 20, claimed he hopped into action to help a woman Sunday night — but it turns out it may have been a fluff piece that unmasked his true identity.
McDonald was hailed as a hero -- and a minor digital sensation -- after he admitted to being the man behind the whiskers and wiggling nose. But that may have been nothing but fluff, and it wasn't long before it emerged McDonald had been arrested in three different states and had an active warrant for his arrest in New Jersey.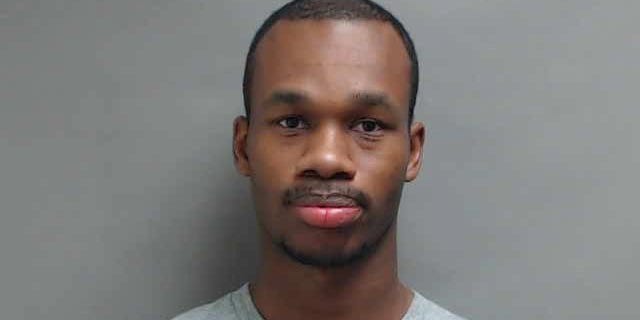 A news release from New Jersey's South Brunswick Township police said McDonald was wanted in connection with a car burglary in September 2018 -- with McDonald becoming a suspect due to his alleged starring role in a different type of video. McDonald and an accomplice were captured on surveillance video entering an unlocked car and rummaging through the center console, police said.
McDonald was charged in the incident and a warrant was issued for his arrest. But it's believed the soon-to-be viral rabbit went on the run.
Seven months later, McDonald appeared in several interviews with FOX35 Orlando and other media outlets this week publicizing his appearance in the viral footage. He said he was out with his cousin and friend heading to a club in downtown Orlando -- and dressed from floppy ear to thumper in the rabbit attire he purchased at a Walmart -- when the group saw a man spit on a woman, who retaliated by punching the expectorator.
"I see this lady and this guy going back and forth, and I'm just looking at it and walking," McDonald told FOX35 Orlando. "Then I see him spit on her, and she starts hitting him, so I walk over there, I try to help."
FLORIDA PERSON IN EASTER BUNNY COSTUME CAPTURED BRAWLING ON VIDEO
"I try to break up the fight at first," McDonald said. "I felt I had to do something to help get him off of her to make sure she got away from the fight safely and unharmed."
Video taken by a club promoter, who goes by "workfth" on Instagram, showed a person in an Easter bunny costume appearing to try to pull two people apart before eventually throwing several punches himself.
The fight continued for several seconds, with the costumed Easter bunny delivering vicious body blows (instead of the usual chocolate-filled baskets). Bystanders watched and shouted at the surreal scene before a police officer finally jumped in and broke up the bunny beatdown.
11-FOOT ALLIGATOR CAPTURED IN FLORIDA AFTER RESCUE CREW MISTAKES IT FOR UNCONSCIOUS PERSON
No arrests were made Sunday night and McDonald said he and his friends departed the scene and continued with their festivities. He said he didn't expect to receive so much attention from the bizarre incident.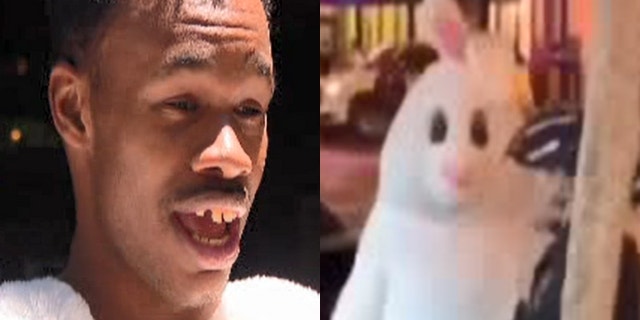 "I'm walking down the street going about my day in my bunny suit," McDonald said. "And people are like, 'Oh, did you just get in a fight? Was that you?' I'm like, 'Excuse me?'"
Authorities said McDonald has had multiple run-ins with law enforcement, including a 2017 arrest in which he and two others allegedly robbed three people at gunpoint in Dover, Del., Tampa Bay Times reported.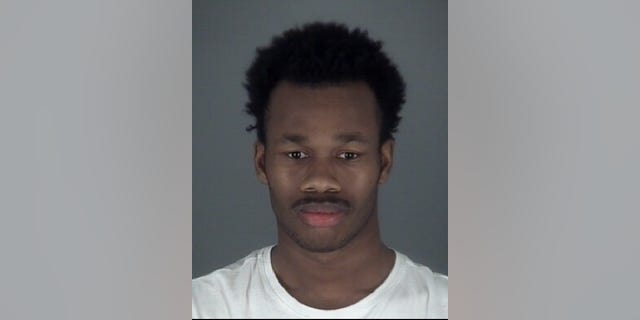 CLICK HERE TO GET THE FOX NEWS APP
Along with the alleged car burglary in South Brunswick, N.J. in 2018, McDonald was also arrested that year after being accused of harassing a man through social media and also for allegedly spitting on a 7-Eleven employee. He was also accused of burglarizing two cars belonging to people he reportedly said owed him money.
He was arrested again in January when police in Pasco County, Fla., charged him with fraudulent use of a personal identification/identity theft, according to arrest records. The Orange County Sheriff's Office then nabbed McDonald in February for reckless driving.