Florida man claims he killed, dismembered roommate because he was possibly 'next mass killer,' cops say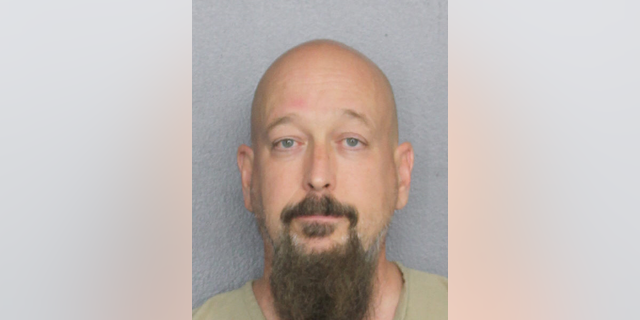 NEWYou can now listen to Fox News articles!
A Florida man claimed he shot and killed his roommate -- and then dismembered him -- because he could "possibly be the next mass killer that we hear about in the media," police said.
Eric Dacosta, 52, faces charges of premeditated murder and abuse of a dead body in the death of Paul Stephen Darmetko, whose remains were discovered by hunters Oct. 7, the Sun-Sentinel reported Wednesday. Darmetko's mother reported him missing Oct. 13 after Dacosta told her he hadn't heard from his roommate of five months for about a week.
The Fort Lauderdale man surrendered himself to police Oct. 20 after reportedly admitting he had information about the 42-year-old man's death.
Dacosta allegedly told investigators Darmetko had become increasingly violent in the five years he had known him. He claimed his roommate had an undiagnosed mental illness, used cocaine and was prone to violent verbal outbursts that included death threats toward him and his family.
Dacosta reportedly said he took matters into his own hands Oct. 4 when Darmetko, while discussing his ex-wife's visit, threatened to kill Dacosta. Dacosta told police he shot his roommate in the back of the head, covered the head with a plastic bag and then secured it with a belt around the neck to stop the bleeding, the Sun-Sentinel reported.
Dacosta then allegedly dismembered Darmetko's body in a bathtub to "make him smaller," the arrest report stated. He shoved the body parts in plastic bags, placed it in a chest freezer and drove the remains to a wildlife park where he used to hunt, officials said. He dumped the remains in a canal on the Dinner Island Ranch Wildlife Management Area in Hendry County.
Dacosta said although he wasn't in immediate danger, he believed Darmetko would have killed him or someone else. He admitted he could have left the house the night he shot and killed Darmetko, authorities said.