Florida man arrested after 4 found shot dead inside home, including his 15-year-old daughter
Florida man Domenico Claude Gigante, 36, has 'extremely violent past,' Brevard County Sheriff Wayne Ivey says
A Florida man with "an extremely violent past" is accused of fatally shooting four family members, including his own 15-year-old daughter, at a home early Wednesday, authorities said.
Domenico Claude Gigante, 36, of Rockledge, is charged with four counts of premeditated first-degree murder in the deaths of Glenda Mae Terwilliger, 63, Michael Andrew Watson, 36, Constance Marie Terwilliger, 35, and 15-year-old Kiarrra Terwilliger, the Brevard County Sheriff's Office said.
Two children, ages 6 and 9, were at the home in Cocoa, Florida, at the time of the shootings but were unharmed. One of the children had called for help using video chat, and the recipient of that call drove to the home and called 911, the sheriff's office said.
Sheriff Wayne Ivey told reporters Gigante has a long history of violence, which includes hurting and killing animals.
ELDERLY MAN KILLS TEEN NEIGHBOR OVER NOISE COMPLAINTS: GERMAN POLICE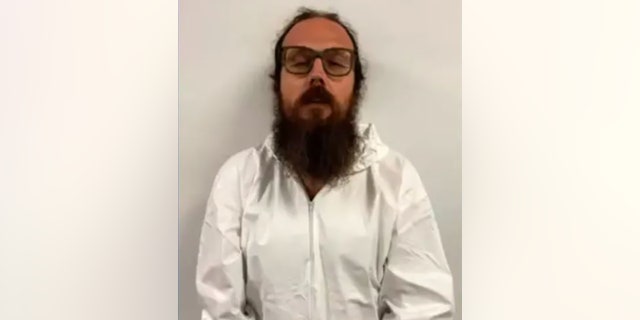 "This is an extremely violent individual with an extremely violent past," Sheriff Wayne Ivey said. "This individual should have never been out on our streets."
Ivey said Gigante was previously arrested for domestic violence and battery in 2005 and aggravated battery with a deadly weapon and aggravated assault in 2012.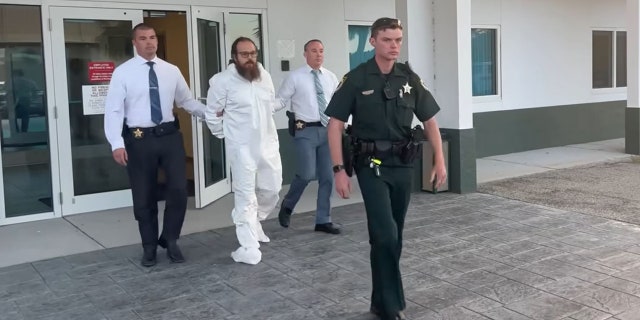 Gigante was also previously arrested on several counts of animal cruelty in 2008. Ivey told reporters that the murder suspect had killed a dog by slamming the animal's head onto a table and breaking its neck and stabbed another dog.
OKLAHOMA CITY MANHUNT UNDERWAY AFTER HOBBY LOBBY EMPLOYEE SHOOTS AND KILLS MANAGER AT DISTRIBUTION CENTER
"If you're evil enough to harm an animal, you're evil enough to harm a human," Ivey said.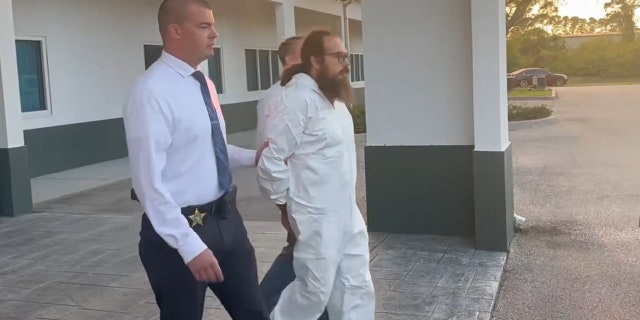 Gigante was the biological father of Kiarra Terwilliger and had formerly been in a relationship with her mother, Constance Marie Terwilliger, according to investigators.
While a motive was not immediately clear, Ivey said detectives believe the incident was domestic and isolated.
Gigante is being held on no bond at the Brevard County Jail.