Florida man accused of biting dog to teach him 'a lesson'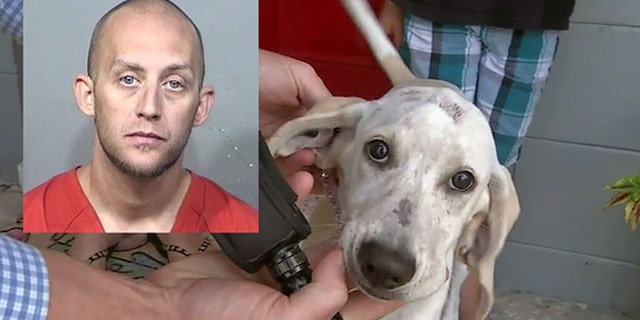 A Brevard County man was arrested for allegedly biting the family dog. Police said the suspect told them he was trying to "teach the dog a lesson."
According to investigators, Zachary Kelly, 30, became upset with Pheobe, a four-month-old puppy who was "acting up." They say he held the dog down and bit her on the ears, causing the animal to repeatedly yelp.
WOMAN WANTED FOR ANIMAL ABUSE CHARGES FOUND WITH 42 CATS IN HER CAR
"I'm obviously not happy about it," said Jessica Wenner, the suspect's girlfriend and dog's owner.
Wenner said the dog's cage was broken when police say the animal cruelty led to a fight between the suspect and his brother, whom he also bit on the chest.
"He has some marks on him, but he's fine," explained Wenner.
READ MORE NEWS FROM FOX 35 ORLANDO.