Florida man, 71, accused of repeatedly exposing himself at eateries, placed on house arrest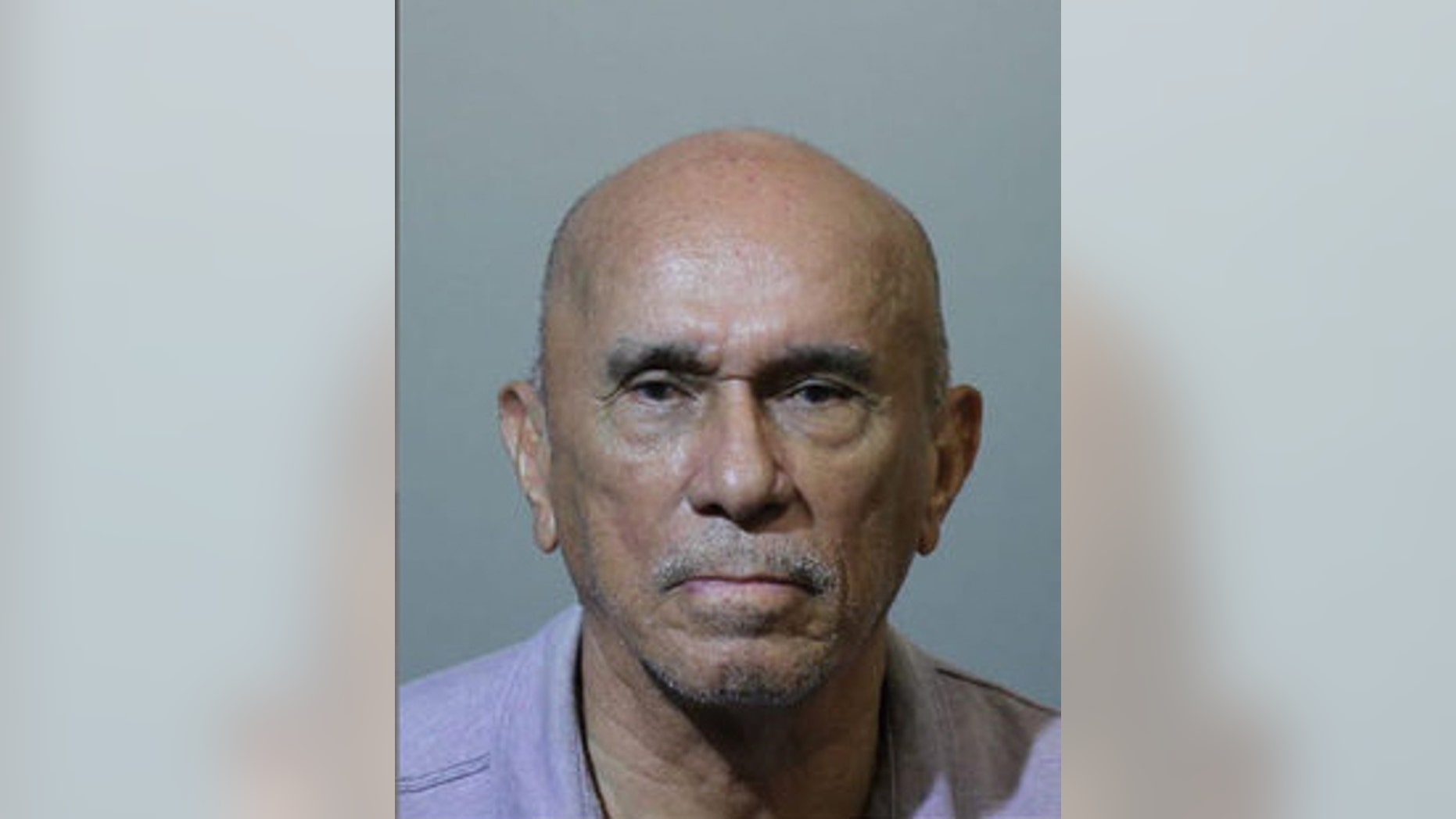 A 71-year-old Florida man repeatedly accused of exposing himself at restaurants and bars has been ordered placed on house arrest after he broke his curfew just days after appearing in court due to the latest lewd allegations.
Alvaro Pena-Yepes has been arrested at least 12 times since 2012 – predominantly for lewd acts in public. He was arrested again earlier this month for additional lewd allegations -- while on bond for a previous incident in which Pena-Yepes was allegedly caught exposing himself and masturbating at Duffy's Sports Bar in Altamonte Springs.
On April 3, a judge ordered Pena-Yepes to wear an alcohol monitor and observe an 8 p.m. to 7 a.m. curfew.
But probation officers said he visited at least seven eateries after 8 p.m. between April 4 and April 8, WFTV reported.
He visited Rookies Cantina in Longwood and Floggers Grill in Altamonte Springs on April 4. Two days later he was at Renaissance Plaza shopping center and Anthony's Coal Fired Pizza in Altamonte. On April 7, he went to a Pizza Hut in Altamonte followed by Tibby's New Orleans Kitchen the next day.
On at least one occasion, Pena-Yepes was allegedly already drunk when he arrived and made lewd remarks toward a female bartender. One night he was reportedly also hospitalized for alcohol poisoning.
The curfew has since been extended to full house arrest.
Doctors have reportedly blamed Pena-Yepes' behavior on a series of strokes and dementia and say there is "no expectation that he will show any significant improvement in his condition."