Florida investigators eye notorious 'In Cold Blood' killers in 1959 murders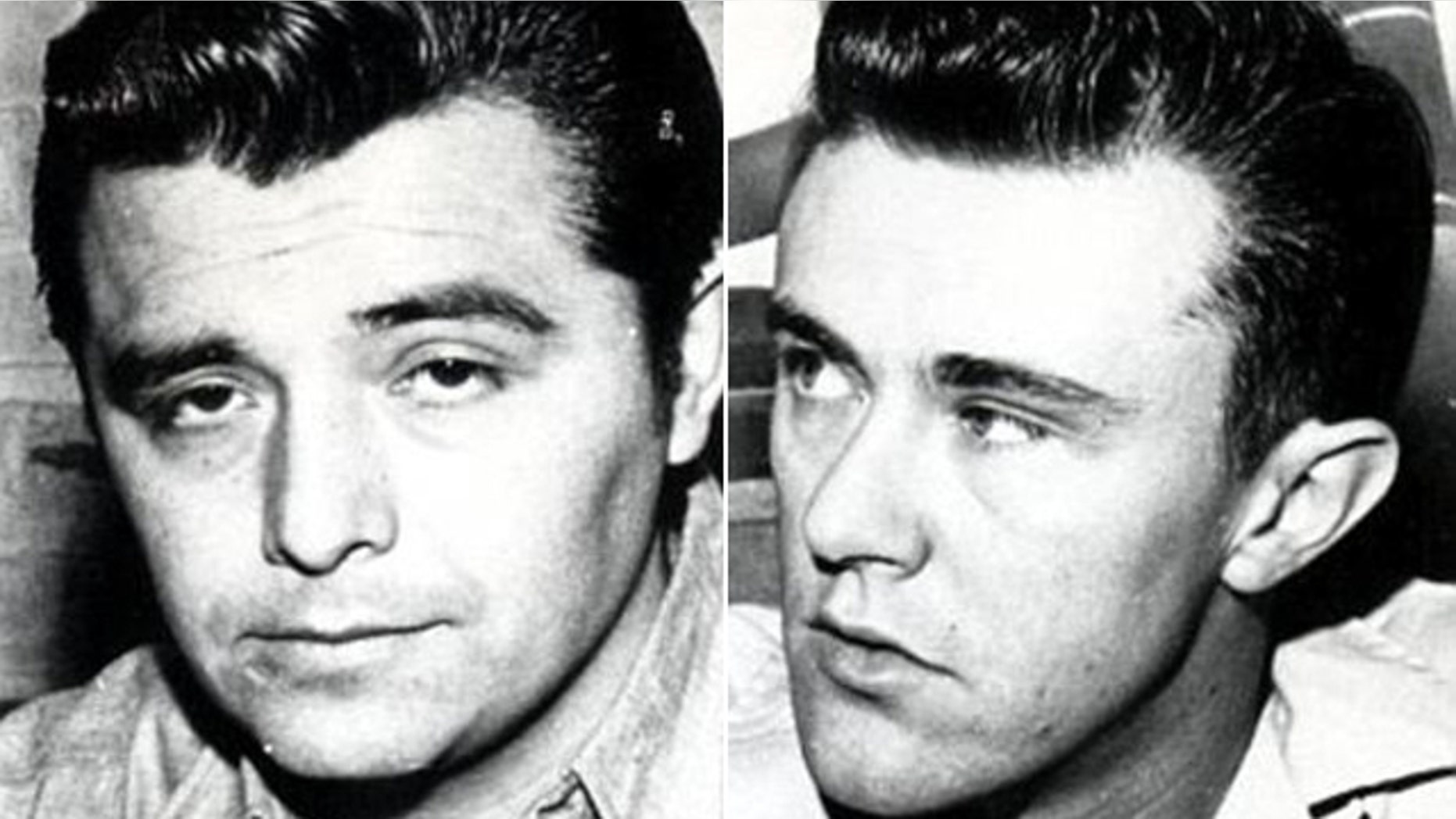 Perry Smith and Dick Hickock are notorious as the perpetrators of one of the most grisly mass murders of the 20th century: the slaying of four members of the Clutter Family in Kansas in 1959.
Now, Florida investigators are asking whether the duo, who were made famous by one of the greatest true-crime novels in history "In Cold Blood," could have killed another family that same year after escaping the scene of the murders.
The Sarasota Herald-Tribune reports investigators from the Sarasota County Sheriff's Office are working on a legal brief they hope will allow them to exhume the murderers' bodies to test their DNA against evidence collected in the 1959 murders of four members of the Walker family in rural Osprey, Fla.
The family was last seen alive six days before Christmas 1959, out shopping for a new car. Investigators believe they died a few hours later.
The patriarch, Cliff, was shot as he entered the family's home. His wife Christine was raped and shot twice in the head. Their 3-year-old son Jimmie was shot in the head three times. Their 2-year-old daughter Debbie was shot once and then drowned.
Investigators have considered as many as 600 suspects in the case, Kim McGath with the sheriff's department tells The Sarasota Herald-Tribune. Two of those early suspects were Hickock and Smith.
The pair was reportedly spotted at least a dozen times while on the run in Florida, and shopped at a department store in Sarasota the day of the killings. A witness reported she saw the men the day after in another Florida town, and one of them had "scratched-up" face and welts on his forehead.
The men were given a lie-detector tests in the case, but passed. Their fingerprints also did not match the evidence in the case. However, the type of lie detector tests used were later deemed unreliable.
McGath says she and her team want to compare DNA samples from Hickock and Smith to the evidence collected in the Walker case, and hope to file their petition in Kansas as early as next week.
"Every time I looked into something about them, there was never anything to say it was the wrong direction," the detective told The Sarasota Herald-Tribune. "They were always pawning, trading, stealing...."