Florida inmates volunteer to clear Hurricane Michael debris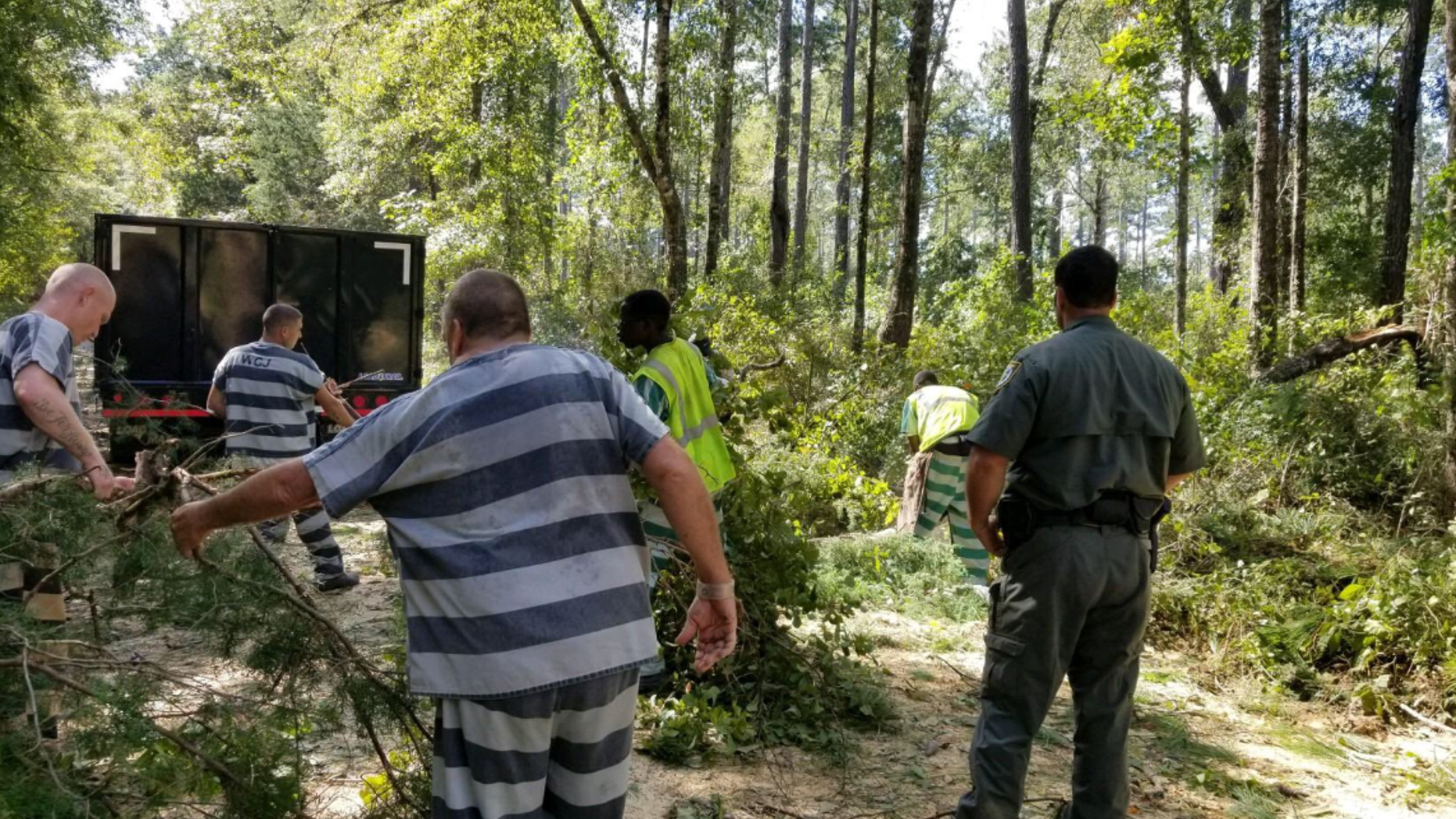 Inmates at a county jail in Florida volunteered to clean debris left in the wake of Michael, the strongest hurricane to hit the continental U.S. in more than a decade.
The Walton County Sheriff's Office tweeted photos Thursday of deputies and inmates in prison stripes "clearing the way" in the Euchee Valley.
The inmates "volunteered to help their community following the storm because they've participated in programs to learn to use heavy equipment while incarcerated at the jail," the sheriff's office said.
HURRICANE MICHAEL DEVASTATION IN PANAMA CITY, FLORIDA SEEN IN DRONE VIDEO, PHOTOS
Officials said five inmates recently graduated from the county jail's heavy equipment operations class, which taught them how to safely operate machinery often used on construction sites.
Michael made landfall on the Panhandle Wednesday as a Category 4 hurricane with 155-mph sustained winds — just 2 mph below the threshold for a Category 5 designation. The storm blasted the Florida Panhandle and southwest Georgia with wicked winds and killed at least six people.
Fox News' Travis Fedschun contributed to this report.