Florida, Georgia issued Winter Storm Watch as bitter cold grips US
A major winter storm later this week may add insult to injury for millions across the East Coast that have faced a bitter blast of Arctic air gripping much of the U.S. since Christmas -- but it will also bring frigid air and ice to areas typically left untouched: Georgia and Florida.
The National Weather Service issued a Winter Storm Watch Tuesday for all of Southeast Georgia, Interstate 10 corridor in Northeast Florida, and portions of the North and South Carolina coasts due to the possibility of ice and snow.
The storm is expected to be an "icing/freezing rain event" into Wednesday morning in Georgia and northeast Florida and "sleet and snow could be mixed in," according to the NWS' Jacksonville Office.
"Significant icing possible late tonight and Wednesday Morning," the NWS Jacksonville's office said in its advisory. "The ice will result in difficult travel conditions, including during the morning commute on Wednesday."
Georgia Gov. Nathan Deal declared a state of emergency Tuesday evening for 28 counties in the coastal region, set to remain in effect through Jan. 5 at midnight.
"The state has begun preparations for potential winter weather in the 28 counties, including sending all Georgia Department of Transportation brine trucks and 75 additional plows to impacted areas," Deal said.
"The emergency declaration ensures all state resources are available if necessary. We will continue monitoring the weather and provide updates as needed. I encourage all Georgians in the potentially impacted areas to stay informed, get prepared and be safe."
After moving through the Southeast, the system could develop into a "monster snowstorm" affecting the Northeast, according to Fox News Senior Meteorologist Janice Dean. Forecast models so far are keeping the system off the coast, but a shift west could mean the difference between just a couple inches or "a few feet of snow" depending on the track, according to Dean.
"We still could see a line of several inches of snow and ice across Florida and the Southeast," she said Tuesday on "FOX & friends."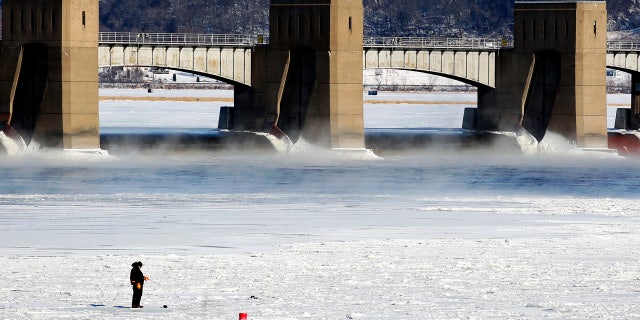 The NWS also issued Winter Storm Watches further north into the Mid-Atlantic and along coastal areas of New Jersey, which could see up to 6 inches of snow.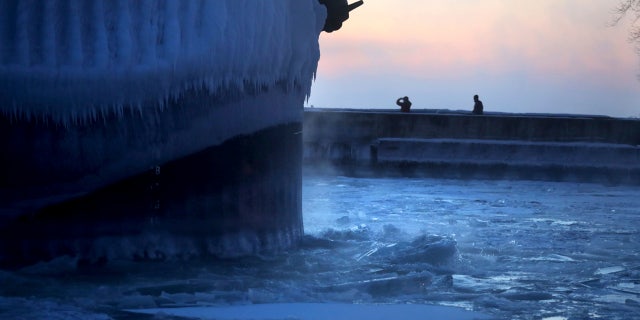 Delta Airlines, which has its signature hub in Atlanta, said it has issued a travel waiver for Wednesay and Thursday due to forecasted weather in the Southeast.
The storm comes as a bitter cold wave has enveloped large parts of the country, with the NWS issuing wind chill advisories and freeze warnings Tuesday covering a vast area from South Texas to Canada and from Montana through New England. Authorities opened warming shelters in the South as temperatures dipped notably close to zero in Alabama and Georgia.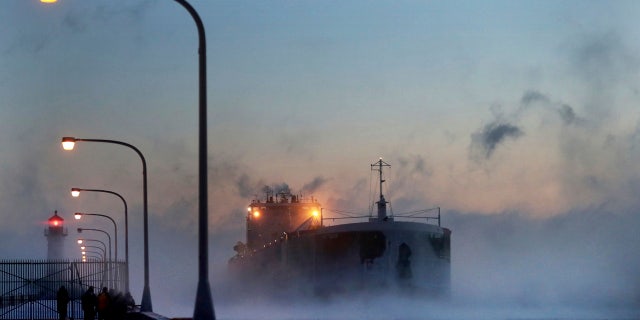 The cold is blamed in at least nine deaths in the past week. Most recently, police in St. Louis said a homeless man found dead inside a trash bin Monday evening apparently froze to death as the temperature dropped to negative 6 degrees. Sheriff's officials in Fond du Lac County, Wisc., said a 27-year-old woman whose body was found Monday evening on the shore of Lake Winnebago likely died of exposure.
The Milwaukee County Medical Examiner's Office said two men whose bodies were found Sunday showed signs of hypothermia. Police believe the cold weather also may have been a factor in the death of a man in Bismarck, N.D., whose body was found near a river.
Several days of sustained cold temperatures are also affecting water pipes for residents across several states and causing costly repairs. In North Texas, residents in the city of Plano reported their pipes and water meters froze Monday.
"We just heard this gurgling sound and when you turned on the tap it sounded like there was some crunching. And we realized the pipes had most likely frozen," Jay Juma told Fox 4 News.
In Philadelphia, around 125 homes were affected by a water main break early Tuesday caused by the bitter cold that sent water in the basements of several homes, Fox 29 reported.
The weather service said temperatures in Indianapolis early Tuesday tied a record low of minus 12 degrees Fahrenheit for Jan. 2 set in 1887. Indianapolis Public Schools canceled classes for Tuesday on all its campuses due to the predicted sub-zero temperatures. Students had been scheduled to return from winter break.
The Associated Press contributed to this report.