Florida diocese investigating ex-head of Rhode Island school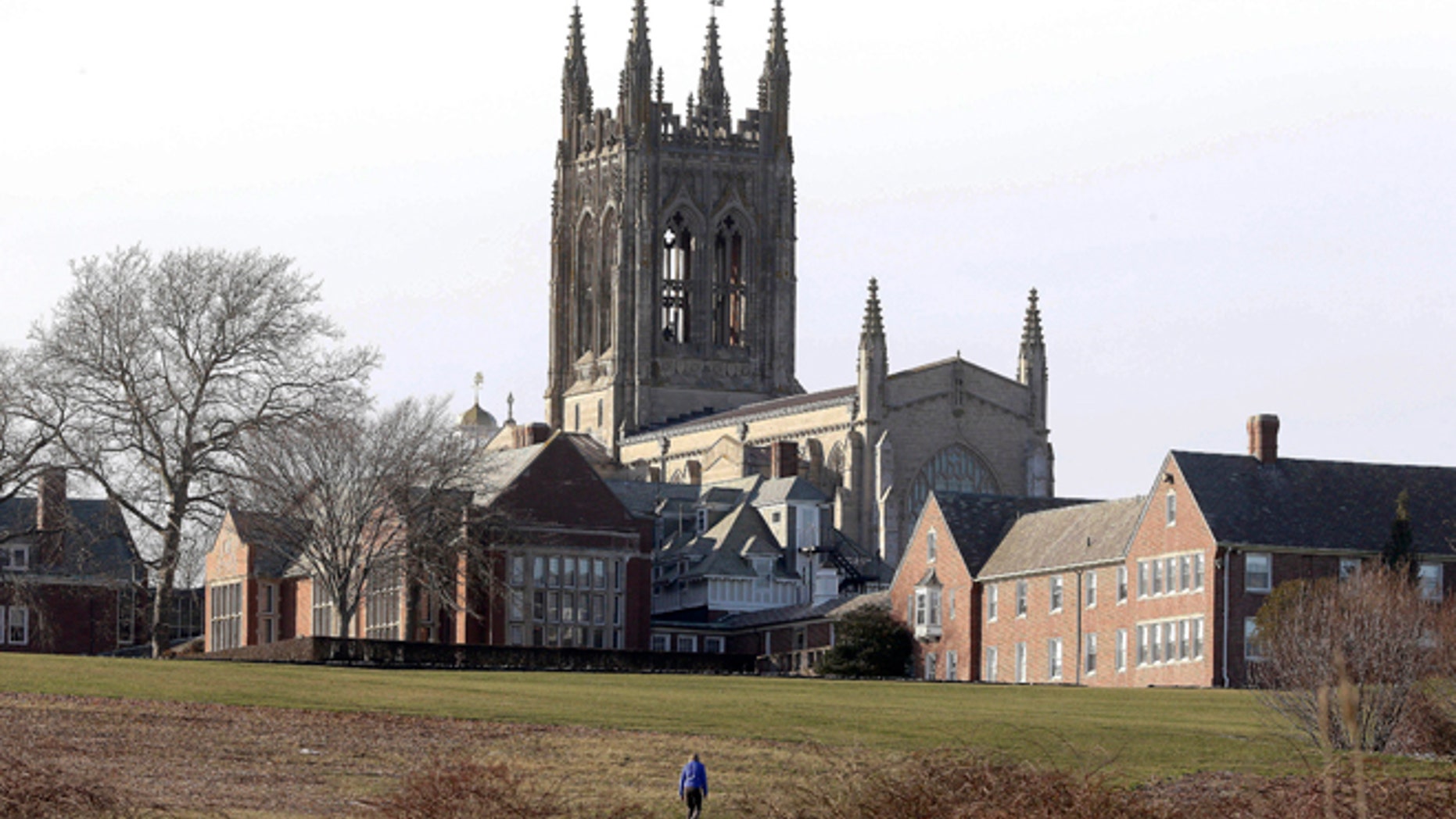 PROVIDENCE, R.I. – An Episcopal diocese in Florida says it is investigating a former headmaster at the elite Rhode Island boarding school St. George's, which is at the center of an abuse scandal.
The Rev. George E. Andrews is accused of failing to report sexual abuse by a teacher to authorities when he led the school in the 1980s. He now runs a consulting firm that places chaplains at Episcopal and other schools. His son-in-law is the Fox News personality Tucker Carlson, and his daughter sits on the St. George's board.
The Diocese of Southeast Florida opened an investigation into Andrews earlier this year after news broke that dozens of students had been abused at the $58,000-per-year school in Middletown. The church investigation was put on hold while police and independent investigator Martin Murphy looked into St. George's, according to Bishop Peter Eaton of the Diocese of Southeast Florida.
Police brought no charges, but last week the independent investigator released a 390-page report that detailed decades of abuse by multiple teachers, mostly in the 1970s and 1980s.
According to the report, Andrews, headmaster from 1984 to 1988, fired a choirmaster for inappropriate sexual contact with a student. The investigator found that Andrews, on the advice of a school lawyer, never reported the abuse to authorities. It also concluded that under Rhode Island's reporting laws, his inaction didn't appear to break the law.
However, the investigation found Andrews was apparently aware that the dean of students provided a positive job recommendation for the choirmaster to another school. When Andrews announced the choirmaster's departure, he told the school the man had quit and that "we will feel his separation deeply." Andrews told investigators that looking at the remarks today made him ill to his stomach.
Eaton told The Associated Press in an email that the diocese was carefully reviewing the independent report. He wouldn't comment further until the completion of the church investigation and said he could not provide a date for when it would be complete.
Andrews' lawyer, Michael J. Connolly, said his client relied on lawyers' advice, did not authorize any positive job reference and was unaware of the scale of the abuse. More than a dozen former students told the independent investigator the choirmaster abused them.
"Does he regret what happened? Does he wish he had done more? Of course he does. He is sickened by what he read in that report," Connolly said. "Clearly, not enough was done, but most of the information in the Murphy report was not known to Rev. Andrews or his staff."
Eric MacLeish, who represents dozens of people abused at St. George's, said Andrews didn't do enough.
"This man is an Episcopal minister. You've got to do more, and more didn't happen," he said. "Maybe somebody got hurt because of this."
Some of the abuse victims would like to meet with Andrews and others to engage in a process of "truth and reconciliation," MacLeish said.
Andrews' lawyer said Andrews would be happy to meet with victims.