Florida deputies seek cross-dressing Home Depot robbers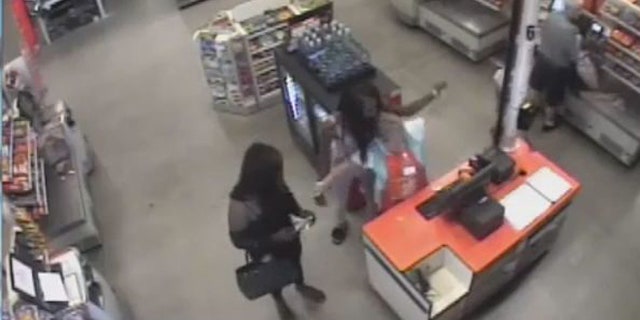 Polk County detectives want to track down two men, disguised as women, who put a clerk in a choke-hold during a robbery.
There are warrants for Omar McCrae and Malik Taylor of Tampa. Detectives say both were dressed as women when, along with a third person, they robbed a Lakeland Home Depot back in June, stealing hundreds of dollars' worth of gift cards. They got aggressive with a 73-year-old store clerk in the process.
Thursday, they struck again. Video shows the two suspects putting a 69-year-old female clerk in a choke-hold as they activated stolen gift cards from a Winter Haven Home Depot.
COPS: DAD PLAYED VIDEO GAMES AS 2 NAKED KIDS WENT OUT WINDOW
According to the sheriff's office, both men have criminal histories in Hillsborough County. McCrae has previous charges of prostitution, grand theft, petit theft, resisting arrest, giving false name to police, attempting to use another's ID, and failure to appear.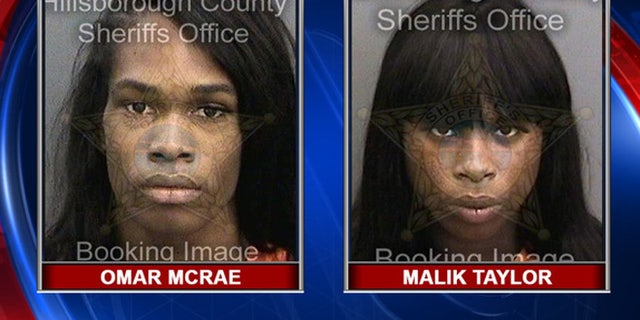 They say Taylor has 60 previous felonies and 29 previous misdemeanors, including aggravated assault with a deadly weapon, robbery, fraud, battery, forgery, resisting arrest, fleeing to elude, burglary, petit theft, criminal mischief, and trespassing.
Similar crimes were reported in Pasco County earlier this year.