Florida correctional officer, wife, smuggled McDonald's, cell phone into jail, police say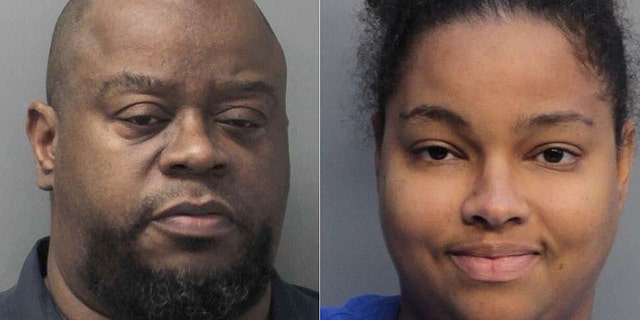 A Florida correctional officer and his wife were arrested this week for allegedly smuggling McDonald's burgers, chicken wings and a cell phone into the jail, police said.
Gary Alford, a Miami-Dade correctional officer, and his wife, Shantica Anastacia Alford, were arrested Thursday and charged with multiple felonies, including the introduction of contraband into a county detention facility, WPLG-TV reported.
Investigators said they were tipped off by an inmate who said he promised to pay Gary Alford $1,000 to bring in a cellphone, according to the Miami Herald. An undercover Miami-Dade detective then made contact with the Alfords and arranged the delivery of the phone and payment. That phone was later found inside the detention center with the inmate source, the newspaper reported.
Shantica Alford was also allegedly paid $500 to smuggle in McDonald's Quarter Pounder burgers and lemon-pepper chicken wings into the jail.
FLORIDA MIDDLE SCHOOL GIRLS PLOTTED TO KILL UP TO 15 STUDENTS, DRINK THEIR BLOOD, POLICE SAY
"Smuggling contraband into a jail facility can endanger the life of every correctional officer and inmate while adding to the potential criminal activity of individuals already removed from our streets," Miami-Dade County State Attorney Katherine Fernandez Rundle said in a statement to WPLG.
She praised law enforcement and correctional officials for bringing "to justice individuals who sought to use an official government position for personal profit."
Miami-Dade Corrections and Rehabilitation Department spokesman Juan Diasgranados said the agency "takes allegations of employee misconduct seriously and this arrest should send a strong message that employees involved in these types of crimes will not be tolerated and will be pursued to the fullest extent of the law."