Florida boy gets trapped inside arcade claw machine
A young boy who was really set on getting a stuffed toy from a claw-style vending machine at a Florida restaurant ended up getting stuck inside it on Wednesday, according to officials.
Titusville Fire and Emergency Services said in a Facebook post the incident happened at a Beef O'Brady's restaurant on the state's Atlantic coast.
"This evening little Mason was enjoying some food and decided he wanted a stuffed animal," the rescue agency said. "He wanted it so bad, he climbed into the game to get that toy!!"
Fire officials said the boy was "never in any distress," and an off-duty firefighter who happened to be there eating dinner contacted his colleagues.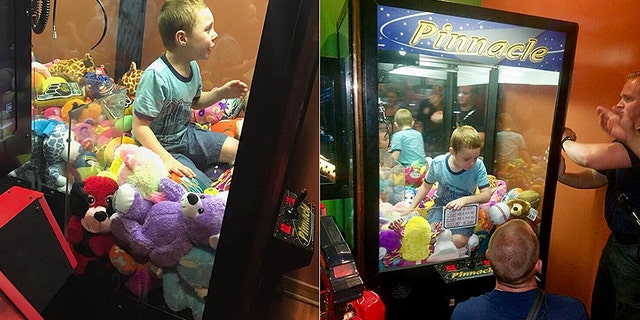 The boy's age was not released.
MOTHER OF TOP HIGH SCHOOL FOOTBALL RECRUIT WALKS AWAY AFTER HE CHOOSES FLORIDA
Mason was in the machine for about 5 minutes, and sat on top of the toys while firefighters worked to get him out, Battalion Chief Gregory Sutton told The Associated Press.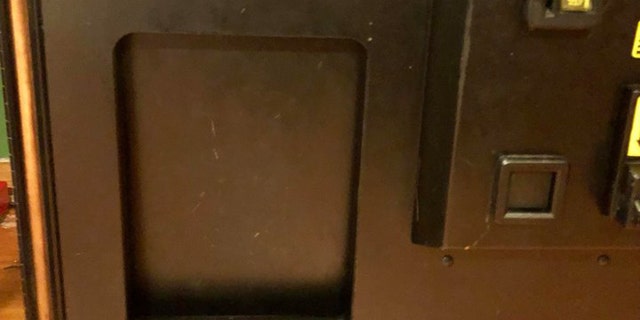 "He went in, but obviously he couldn't come back out the same way," Sutton said.
The machine sustained minimal damage from the rescue, and Mason was able to rejoin his family for dinner, although he was a bit embarrassed. But the ordeal wasn't entirely fruitless – he was given a toy afterward.
"We love a happy ending," the fire agency said, "and are glad everything worked out."
The Associated Press contributed to this report.