Florence spawns reported tornadoes in Virginia, leaves at least 1 dead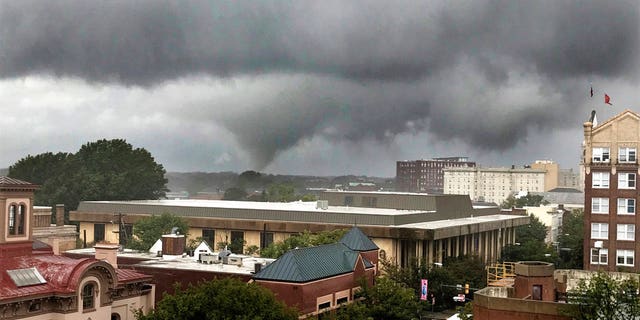 At least one person was killed in Virginia on Monday after two apparent tornadoes touched down in the state as Florence — which has been downgraded to a post-tropical cyclone — continues to leave its mark along the eastern seaboard.
A person was killed in Chesterfield County after Old Dominion Flooring collapsed, the county fire department confirmed. Another person was transported to a hospital with minor injuries.
The Virginia Department of Emergency Management (VDEM) considers Monday's storms part of Florence, which flooded several cities throughout North Carolina over the weekend.
Damage was reported in Chesterfield County after the National Weather Service confirmed a tornado touched ground on Monday afternoon.
VDEM said it's tracking at least seven potential tornadoes in the Richmond area.
The Associated Press contributed to this report.