Flooding troubles for the Central U.S.
Good morning everyone! Hope you had a wonderful weekend. The countdown is on with 22 days until Spring, my friends. Unfortunately with the change of seasons comes the threat for flooding. Heavy rain fell this weekend over a large swath of the country stretching from the Gulf Coast to the Great Lakes.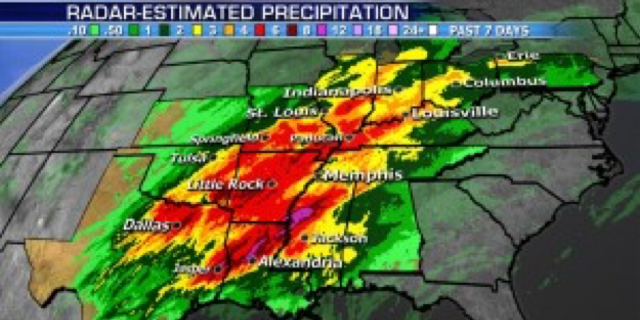 Many rivers and streams are at flood stage with another round of rain moving into the same areas Tuesday and Wednesday.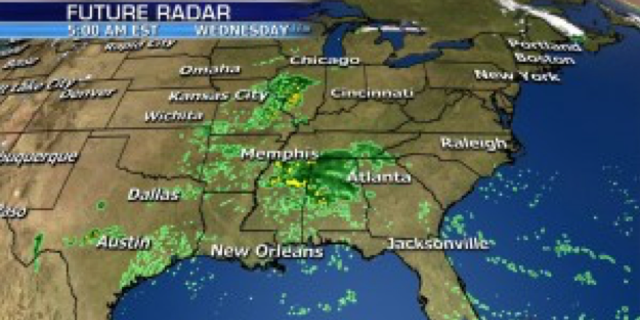 Meanwhile, across the west more rain and mountain snow will persist with several systems moving in including areas of southern California.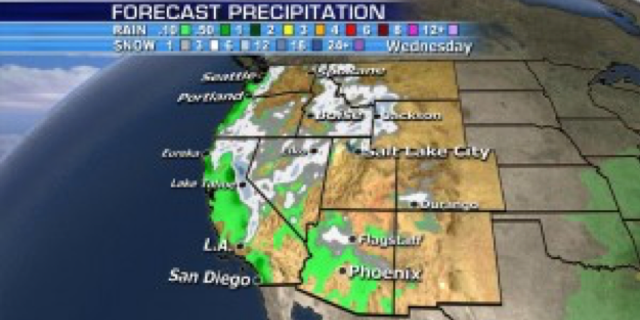 Here's a look at the rest of the Nation's forecast this Monday: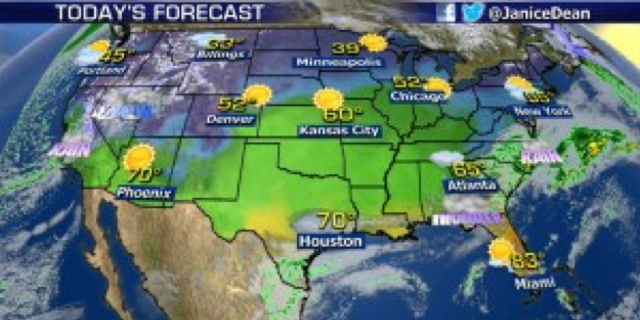 Have a great Monday everyone. See you on Fox and Friends.
JD