Flintlock from 1700s could land elderly NJ man in prison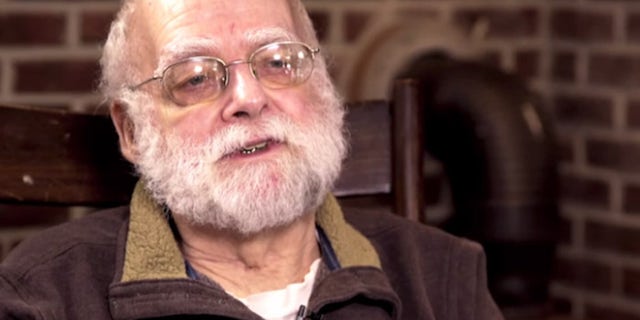 A retired teacher is facing 10 years in prison and the loss of his state pension for possessing a flintlock pistol that may not have been fired since George Washington was alive, his attorney told FoxNews.com on Wednesday.
In a case that underscores the Garden State's strict gun laws, Gordon Van Gilder, a retired English teacher and collector of historical items, has been charged with criminal possession of a handgun and faces up to 10 years in prison. If the 72-year-old is convicted, the charge carries a mandatory minimum sentence of 3.5 years and the pension Van Gilder earned as an educator could be revoked, penalties attorney Evan Nappen called "outrageous."
"It's crazy," Nappen told FoxNews.com. "The gun was unloaded and strictly possessed as a historical relic. We're hoping the prosecutor will exercise discretion and dismiss his case."
"Apparently there must be a lot of drive-by flintlock shootings in North Jersey."
Van Gilder readily acknowledged the unloaded gun was in his glove compartment and wrapped in cloth when he was pulled over for a traffic violation in Cumberland County in November 2014, according to Nappen. He had recently bought the gun and was planning to add it to his collection of antiques, which includes other old firearms, the lawyer said.
"This is a Queen Anne flintlock, which is a very pretty gun," Nappen said. "The barrel looks like a cannon and it has a single shot – you have to actually untwist the barrel to load it – it's pretty involved to even attempt to load it. But the craftsmanship is from the 1760s, and it's just magnificent to think that every piece of it was handmade."
But New Jersey law does not exempt antique firearms, said Nappen, who recently defended a Pennsylvania single mother who was pulled over just across the New Jersey border with a registered gun she carried for protection. In that case, Nappen helped his client avoid a 3-year mandatory minimum sentence only after widespread publicity including extensive coverage by Fox News led the state Attorney General's Office to drop the case.
The Cumberland County Prosecutor's Office, which charged Van Gilder, did not return a call for comment Wednesday.
If Van Gilder is ultimately convicted, Nappen said he hopes Gov. Chris Christie would consider a pardon.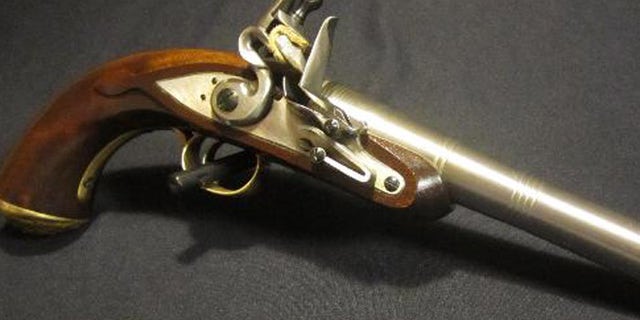 But he said the case could drag on for a long time.
"I called the prosecutor to see what we could do on this, and the prosecutor told me that they were waiting for ballistics," Nappen said incredulously. "And I'm thinking, 'What? Ballistics on a flintlock?'"
Second Amendment advocates say the case illustrates the need to make gun laws more reasonable.
"This proves just how Draconian gun laws are in New Jersey," Alan Gottlieb, of the Second Amendment Foundation, told FoxNews.com. "Laws that are used to prosecute gun owners like this one are why the gun rights movement cannot trust gun prohibition politicians."
Gun control advocacy groups, including the Brady Campaign to Prevent Gun Violence, Mayors Against Illegal Guns and the Violence Policy Center, did not return requests for comment.
In an interview with NRA News, Van Gilder gave more details about his arrest.
"One of the undersheriffs said, 'Well, let him go, it's 250 years old,'" Van Gilder said. "But his boss, who is the sheriff, said, 'No, we have to arrest him.' Next morning, I am sleeping and hear pounding on the door, and four of them came and took me away with three or four sheriff's cars -- I guess they didn't have anything better to do with taxpayer money."
"I was fingerprinted and I was chained by my legs to an ice cold bench. Apparently there must be a lot of drive-by flintlock shootings in North Jersey," he quipped bitterly.
Van Gilder, who is frightened for his future, has set up a legal defense fund. He knows he could be in for a long fight.
"I'm charged with a felony," he said. "That could ruin my life. That could hurt my pension that I spent 34 years acquiring. And I couldn't vote. It's not right, it's not fair. "
The author, Maxim Lott, can be reached on Facebook or at maxim.lott@foxnews.com